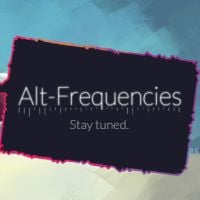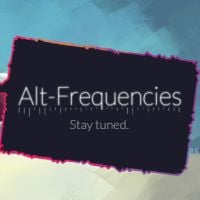 Alt-Frequencies
Alt-Frequencies is a unique text game in which we listen to fragments of radio broadcasts in an attempt to extract information about experiments with time loops conducted by the government. The production was created in cooperation with Accidental Queens and ARTE France.
Adventure | logical elements | 2D | indie games | experimental/art | text
Alt-Frequencies is a unique text adventure game in which players listen to the words of radio presenters, trying to find clues that will allow them to discover the hidden truth about the world. The game was developed by an independent French studio Accidental Queens. The team has produced two well received games - A Normal Lost Phone and Another Lost Phone: Laura's Story. Players assume the role of a random person who after finding a smartphone is trying to find its owner by browsing through the applications stored in its memory and conversations with other people.
Plot
The player takes on the role of a person who, along with other citizens, lives in a series of time loops initiated by the government. Most people are not aware of this, but few people experience the effects of this artificially induced phenomenon in a painful way. By listening to radio broadcasts and recording their short fragments and then sending their content to other stations, players try to make the public aware so that they force the end of experiments with loops.
The plot of the game was divided into five chapters, containing three-minute, looped recordings of various stations.
Mechanics
During each chapter, players have to listen to repeated transmissions of several radio stations every few minutes. In this way they learn about the opinions and attitudes of their presenters, which are crucial for the mission. While listening to broadcasts, players record the speakers that may reveal information hidden by the government or suggest negative consequences of time loops. Players then send the recordings to competing radio stations in hopes that their producers will respond in the way players expect them to. If one makes enough changes to the time loop, he or she may interrupt the cycle and move on to the next chapter.
Technical aspects
Due to its nature and gameplay mechanics, Alt-Frequencies has a simple visual setting, reduced to a series of two-dimensional graphics depicting radio receivers. However, the creators took care of options to support people with visual or hearing disabilities. It is worth noting that the radio presenters were portrayed by more than twenty people who professionally produce podcasts, television programmes, and also run popular YouTube channels.
Game mode: single player
App size:
Age restrictions Alt-Frequencies: 12+
Alt-Frequencies System requirements
Minimum:
Intel Pentium 4 2.0 GHz
2 GB RAM
graphic card 512 MB GeForce 8800 or better
900 MB HDD
Windows 7