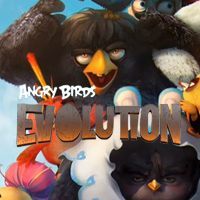 Angry Birds Evolution
Another installment in the popular logic puzzle/arcade game by Finnish studio Rovio. Angry Birds Evolution doesn't feature a complex story campaign: the game is set on a bird island, where the pigs arrive, and your task is to drive them off.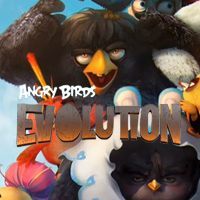 Game mode: single / multiplayer
Multiplayer mode: local network / common screen
Angry Birds Evolution for AND and iOS is a mobile logic puzzle/arcade game. The game utilizes a free-to-play model with optional microtransactions. It was developed by Rovio.
Mechanics
The game does not feature a complex story campaign. The story is set on an island inhabited by birds, on which the pigs arrive; your task is to drive them out. The story is only an excuse for the gameplay proper.
The mechanics of Angry Birds Evolution make it an arcade game with logic puzzle elements. The gameplay consists of battles between the two hostile factions. You attack by touching your character moving you finger to the left, as if you were drawing a slingshot. After launching, the characters rolls on the floor, eliminating enemies and bouncing off everything in their way.
This all sounds simple, but the design of the levels complicates the matters. The maps are small and full of obstacles and interactive objects (e.g. exploding crates), which adds a bit of variety, making it harder to hit your target, but at the same time allowing you to eliminate several pigs at once. You can also use special abilities, which are unique for each bird; every attack can be used thrice. It motivates you to unlock all the characters – Angry Birds Evolution features over 300 of them, and each can be upgraded and developed further.
Game mode
The game features a quite bulky campaign, in which you have to have 90 kinds of pigs, from tourists to pirates. In the campaign mode, you encounter new enemies all the time, and the levels become more and more difficult to beat.
Angry Birds Evolution for AND and iOS also features a PvP multiplayer mode for two teams, each of them controlled by one player.
Similar games:
Age Rating
age requirements: 12+