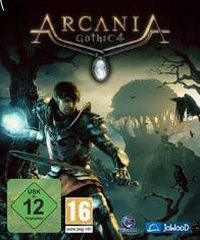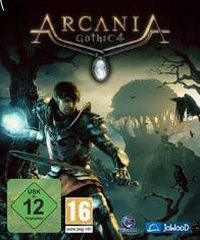 Arcania: A Gothic Tale
A spin-off to the legendary Gothic series initiated back in 2001.
RPG | TPP | fantasy | action RPG
Arcania: Gothic 4 for PC, PS3 and X360 is the fourth installment in Gothic – a famous cRPG series. Unlike the previous games, this one was not developed by Piranha Bytes Studios. After some vicissitudes, the publisher of the series, JoWooD company, decided to pass the development of the game on to Spellbound Studios, creators of such titles as: Desperados: Wanted Dead or Alive and Robin Hood: The Legend of Sherwood. They gained some experience in developing major RPG titles in the 90s (Das Schwarze Auge trilogy, also known as Realms of Arkania).
Arcania starts off ten years after Forsaken Gods (a Gothic 3 expansion), in which the Nameless Hero, foreseeing an imminent conflict between the leaders of Myrthana – the realm that was previously reclaimed from ors' hands – decided to intervene once more. As a result of these events, the hero finally took the rule on his own declaring himself a king and taking the name Rhobar III. The player takes on the role of a new character, who is called the Nameless Hero too. He wants to take revenge on the king for invading his home village set on a small Feshyr island and slaughtering all its inhabitants. The actual game is set on the significantly larger area of Arcania. In his quest for revenge the main character is helped by Diego, our good old friend from the previous game.
Throughout the game the player-controlled character is mosly fighting countless battles against monsters (including goblins, giant wasps, orcs, shadowbeasts, crawlers, snakes) as well as intelligent opponents. Depending on the chosen character class, combat may come down fencing (warrior), shooting enemies from a safe distance (archer), or treating them with a variety of spells (mage). In time, the main character grows in strength, unlocking new abilities ascribed to several different categories (including a series of strikes, the sea of fire spell, or the ability to take enemies by surprise). A significant influence on the Nameless Hero's performance also has his equipment, looted from enemies, purchased from merchants, or crafted by himself. In the latter case you have to possess appropriate recipes or schematics, as well as components needed to create a particular object.
The storyline is linear, so you visit in-game locations in certain order. To unlock another world area it is usually required to aid someone or eliminate a group of opponents. Interestingly, some main quests may be completed in several ways. There is also no shortage of side quests as well as missions that require you to discover various secrets (including statues of Innos, and the forgotten graves).
Arcania: Gothic 4 for PC, PS3 and X360 uses a graphics engine called Vision Engine, also known from The Settlers 7: Paths to a Kingdom and Helldorado. The game uses third person perspective.
An important feature of the game, is that the camera automatically moves away from the Nameless Hero each time he starts a fight, which is helpful for overwatching the situation on the battlefield. In his adventure the main character visits many interesting places across Arcania; among others these are: Stewark – a town built on a cliff – vast areas of Silverlake, treacherous swamps, or the jungle inhabited by wild beasts.
Last updated on 21 November 2014
Game mode: single player
Media type: 1 DVD
User score: 5,9 / 10 based on 9580 votes.
Pre-release expectations: 8.4 / 10 based on 13583 votes.
PEGI rating Arcania: A Gothic Tale
Arcania: A Gothic Tale System requirements
Recommended:
Core 2 Duo 2.8 GHz
2 GB RAM
graphic card 512 MB (GeForce 8800 GTX or better)
9 GB HDD
Windows XP/Vista/7