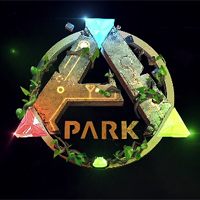 ARK Park is an exploration game designed exclusively for Virtual Reality headgear. The action of the game includes references to the popular online survival game called ARK: Survival Evolved. Developed by Peacock Studio in cooperation with Studio Wildcard, ARK Park, among other platforms, is available on PC and PS4.
Mechanics
ARK Park takes players to a near future, in which humans are capable of building a futuristic Jurassic park. Gameplay revolves around exploring the dinosaurs' natural habitat – one can observe them while walking or riding a gigantic reptile. The locations one gets to explore are much diversified – there is a tropical jungle, snow-capped mountain peaks, and even vast steppes. During his journey, a player can use a camera to take pictures of spectacular landscapes and (sometimes) the enormous creatures, solve relatively simple puzzles, and learn about over 100 dinosaur species – their genes serve as collectibles including additional information on the given species available in the park's main hall.
Moreover, ARK Park introduces a zoo, in which one can play with the animals the genes of which he has acquired – this means stroking, feeding, and even painting them. Similarly to the action-focused original game, a player observes the action from the first-person perspective. Nonetheless, unlike ARK: Survival Evolved, the game described herein does not feature a combat system.
Technical aspects
ARK Park for PC and PS4 requires a Virtual Reality headgear in order to work. The game is based on Unreal Engine 4, thus the visuals featured in the game are of high quality – a player is bound to appreciate both the detailed vegetation and the polished dinosaur models. Moreover, players who own ARK: Survival Evolved can use the option to import the reptiles they have acquired in the game.
Similar games:
PEGI Rating
System requirements
Minimum:
Intel Core i7-4790K 4.0 GHz
16 GB RAM
graphic card 4 GB GeForce GTX 970 or better
30 GB HDD Windows 7/8/10
Recommended:
Intel Core i7-5960X 3.0 GHz
16 GB RAM
graphic card 8 GB GeForce GTX 1080 or better
25 GB HDD
Windows 7/8/10