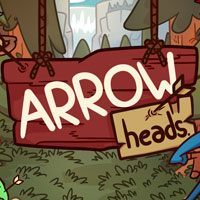 Arrow Heads
An arcade game developed by Oddbird - a Toronto-based studio. The players assume the roles of large birds armed with bows and take part in incredibly dynamic shootouts on maps filled with traps. The game is played from an isometric view.
Arcade | social | Isometric view | multiplayer | for 2 people | splitscreen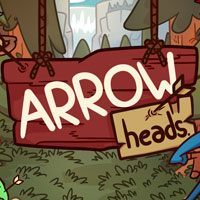 Game mode: single / multiplayer
Multiplayer mode: Internet / common screen, players: 1-4
Arrow Heads for PC, XONE and PS4 is a fast-paced arcade-action game, which casts the players in the roles of humanoid birds that shoot with bows. This is the debut of OddBird – a Toronto-based independent studio. The game gives an opportunity to take part in dynamic encounters involving up to 4 players. Arrow Heads bears a certain resemblance to such classics as Bomberman. This is not surprising, as according to the creators themselves, Arrow Heads aims to give the younger generations of players an opportunity to enjoy competing with one another not only via the Internet, but also using one, shared screen.
Mechanics
Multiplayer competition is definitely the core feature of this game. Up to 4 players can meet in one session and their avatars are visible in one map viewed from an isometric perspective. The player is required to move quickly and shoot at their foes, as well as to use interactive elements and traps located in the game world, in order to make it harder for the remaining players. The controls are simple at first glance, but the player needs to be quite dexterous in order to master the game.
Arrow Heads for PC, XONE and PS4 also features the arcade mode, which gives an opportunity to experience the game solo or in cooperation against AI-controlled adversaries. The game offers plenty of different elements to be unlocked, which additionally diversifies the experience – for instance, one will find new birds, bows, strange arrows, or other projectiles, such as guitars, fish or... unicorns.
Although the developer clearly placed an emphasis on friendly, local multiplayer, one can both compete and cooperate with others also via the Internet.
Technical aspects
Arrow Heads for PC, XONE and PS4 comes with simplistic visuals and the graphic style employed by the creators draws inspiration from animated movies. Although the visuals are far from spectacular, they definitely do a good job at conveying the game's atmosphere. Also, the graphics do not lack in clarity, which is especially important in case of a game, which often gives the player no more than a split second to react.
System requirements
Minimum:
Dual Core 2.0 GHz
4 GB RAM
graphic card 512 MB GeForce 8800 GT or better
2 GB HDD
Windows 7