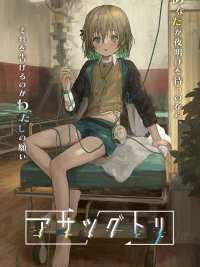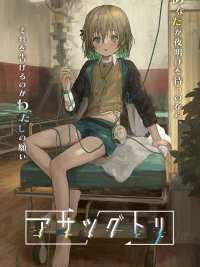 Asatsugutori
An adventure game in which we play as teenage Hibari, locked in a mysterious building in the company of other girls. The protagonist of the game Asatsugutori must go back in time to prevent the deaths of more of her companions.
Asatsugutori is an original adventure game, which in an unusual way combines the escape room-like storyline with the concept of time travel. The game was developed by Nippon Ichi Software.
Plot
The main character of the game Asatsugutori is Hibari - a teenager, who woke up one day in a mysterious building, accompanied by seven other girls. Soon after, all of them find out that only the last one who manages to stay alive will escape from the building. A few days later the first of them is found dead.
Fortunately, Hibari discovers that she can travel back in time and try to prevent the tragedy. The protagonist decides to do everything so that none of her new friends have to die.
Mechanics
In Asatsugutori, the action is shown in an isometric view. The game relies on two pillars - investigating and preventing tragic events.
The first one becomes available after the death of one of Hibari's companions. The girl then goes back in time to search the rooms of the building for evidence, talk to her friends (including the future victim) and gain valuable information. It is worth remembering that during these investigations time is constantly passing, which makes the task more difficult. At different times of the day, the girls are busy with different things, making it impossible to find out everything in one go.
However, in the subsequent "loops" we gain more and more clues that lead us to the right track. When we finally decide that we have enough information about what happened, we have to try to prevent a tragedy. Using a system of deduction and information gathered during the investigation, we must influence the course of events in such a way as to keep the victim alive.
Technical aspects
Asatsugutori has cartoonish graphics kept in manga style, which thanks to subdued colours fit well with disturbing atmosphere of the game.
Game mode: single player
Age restrictions Asatsugutori: 16+