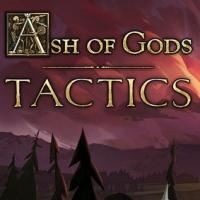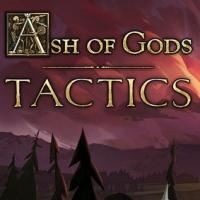 Ash of Gods: Tactics
Dedicated to mobile devices and set in a fantastic world hybrid of turn-based strategy game and card game. The production is a prequel of Ash of the Gods: Redemption, released in 2018, and like the title, it was developed by the independent studio AurumDust.
Strategy | fantasy | tactical | RPG elements | 2D | card games
Ash of Gods: Tactics is a 2D turn-based fantasy strategy game with RPG elements, which is a prequel to Ash of Gods: Redemption. The production introduces significant changes to the gameplay mechanics, bringing solutions associated with card games. The game was released by AurumDust studio and published in cooperation with WhisperGames.
Plot
Ash of Gods: Tactics takes place in Terminium - a world created by fantasy writer Sergei Malicki, known for writing Ash of Gods. The game presents a story preceding the events from the first game of this series, i.e. Ash of Gods: Redemption.
Mechanics
Ash of Gods: Tactics revolves around fighting relatively short battles with units comprising diverse warriors. The selection of available characters and manoeuvres is determined by the cards one has - players arrange two decks separately, with heroes in one and spells together with items in the other.
In each turn, the player can place a character in one of three lines on the playing field, and then play a card from the other deck - e.g. cast a spell or use an item. The sequence of moves is determined by the character's statistics. The goal is to defeat all enemies visible on the screen.
Between missions, players acquire and earn new cards as well as improve the existing ones, gradually enlarging the range of their capabilities.
Game modes
In Ash of Gods: Tactics , one can play alone or with others. The game offers a single player mode and the ability to fight PvP (player vs. player).
Technical aspects
Ash of Gods: Tactics delivers decent-quality 2D visuals. The character models are clear and quite well animated. The atmosphere of this production refers to the classics of the fantasy genre, and the artistic style shows clear inspirations taken from the well-known series of tactical RPG games The Banner Saga.
Game mode: single / multiplayer Multiplayer mode: Internet
App size:
Expectations: / 10 based on 1 votes.
Age restrictions Ash of Gods: Tactics: 12+