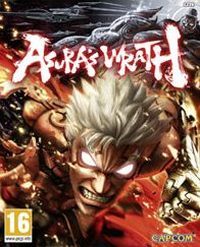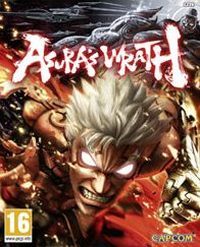 Asura's Wrath
Exceptionally dynamic and impressive slasher. We play the role of the title Asura, the semi-god and defender of people, who was betrayed by his brothers and sisters. A fearless warrior swears revenge on all enemies.
Long ago in the realm of Shinkoku, eight deities known as "The Eight Guardian Generals" battled to protect civilisation from a destructive force known only as Gohma. During the victory celebration, the Emperor of Shinkoku is assassinated in a sinister plot and the blame is placed on Asura. In the middle of the commotion, Asura's wife is also murdered and his daughter kidnapped. With even his brother-in-law and rival Yasha turning against him, Asura is banished from Shinkoku. Awoken by a voice after 12,000 years, Asura vows revenge on all those who have betrayed him.
Asura's Wrath finds Asura facing off against numerous distinct enemies, including planetary sized bosses. Through a mix of range attacks and visceral close quarter action players will fill Asura's 'Burst Gauge,' unleashing the full force of his rage and delivering devastating attacks on those who betrayed him. Asura's story of revenge will be told through episodic gameplay, taking the player on a journey of highs and lows and adopting a structure that is similar to a TV drama series.
In a dramatic plot twist part way through the game, the action is turned on its head with players taking control of Asura's rival, Yasha, who embarks on his own mission against the very same enemies that had wronged Asura. What caused Yasha to change allegiances?
Features:
Innovative setting and story – Fusing Asian mythology with sci-fi, Asura's Wrath's universe is truly unique.
New type of action game – Asura's Wrath seamlessly blends action with narrative, adopting an episodic nature more akin to a TV drama series.
Relentless action – Asura's Wrath keeps placing gamers in tight situations and says 'now get out of that'.
Second playable character – Play as Asura's rival Yasha and adopt a different playing style, travelling at lightning fast speed across environments.
Rage never dies – Build up Asura's Burst Gauge to unleash devastating attacks on those who betrayed him 12,000 years ago.
What the…? – A range of unique enemies and planetary sized bosses will continually challenge players' expectations.
Collaboration with CyberConnect2 – Continues Capcom's strategy of partnering with the best developers to produce titles to compliment its own internal projects.
User score: 8,3 / 10 based on 275 votes.
Pre-release expectations: 9.2 / 10 based on 118 votes.
PEGI rating Asura's Wrath