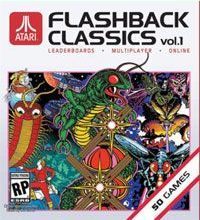 Atari Flashback Classics Vol. 1
A compilation of remastered and expanded versions of classic action games that were published on Atari 2600 and the arcades during the 70s and 80s of the twentieth century by Atari. Atari Flashback Classics Vol. 1 features fifty games, each of which was adapted to modern times.
Arcade | package | for 2 people | reeditions/remasters/remakes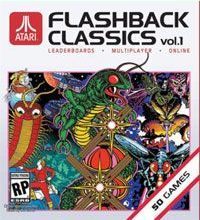 Game mode: single / multiplayer
Multiplayer mode: Internet / split screen / common screen
Atari Flashback Classics Vol. 1 is the first pack of remastered and expanded versions of arcade games, which were originally released on Atari's arcade machines and on Atari 2600. The compilation includes both iconic positions, as well as on a number of long-forgotten titles.
Mechanics
Atari Flashback Classics consists of 50 different titles. Each of them has been modified to support modern features, enabling us to play with other players over the Internet and compete in online rankings. In addition to this there are social options and achievements to be gained in each of these games.
The list of games included in Atari Flashback Classics Vol. 1: 3-D Tic-Tac-Toe, Air-Sea Battle, Backgammon, Basketball, Black Widow, Blackjack, Bowling, Canyon Bomber, Centipede, Circus Atari, Combat, Combat 2, Desert Falcon, Dodge 'Em, Fatal Run, Football, Home Run, Human Cannonball, Liberator, Lunar Lander, Millipede, Miniature Golf, Pong, Quadrun, Radar Lock, Realsports Boxing, Realsports Football, Realsports Soccer, Realsports Volleyball, Slot Machine, Space Duel, Sprint Arcade, Star Raiders, Steeplechase, Stunt Cycle, Super Baseball, Super Football, Swordquest: Earthworld, Swordquest: Fireworld, Swordquest: Waterworld, Tempest, Video Olympics, Warlords and Yars' Revenge.
Technical aspects
The visuals of individual titles included in Atari Flashback Classics Vol. 2 pack remained unchanged compared to the prototypes from the eighties and nineties of the twentieth century - the devs only adjusted the visuals to the resolution of 1080p widescreen displays.
Age Rating
age requirements: everyone