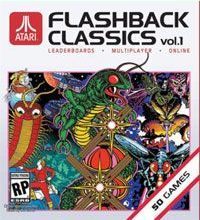 Atari Flashback Classics Vol. 1
A compilation of remastered and expanded versions of classic action games that were published on Atari 2600 and the arcades during the 70s and 80s of the twentieth century by Atari. Atari Flashback Classics Vol. 1 features fifty games, each of which was adapted to modern times.
Arcade | package | for 2 people | reeditions/remasters/remakes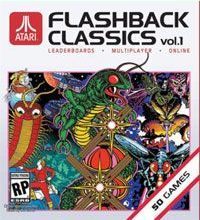 Game mode: single / multiplayer
Multiplayer mode: Internet / split screen / common screen
Atari Flashback Classics Vol. 1 is a compilation of remastered and extended versions of arcade games, which debuted on the cult Atari 2600 console (its glory period fell at the turn of the seventies and eighties of the twentieth century) and on arcade machines signed with the logo of this producer. The item described here appeared, among others, on the PS4 and XONE platforms.
Mechanics
On Atari Flashback Classics Vol. 1 consists of fifty titles. Each of these positions has been adapted to today's reality - some games allow you to play together with other players over the Internet, and the results you have achieved can be proud of worldwide rankings. The whole is complemented by a set of trophies (on PlayStation 4) or achievements (on Xbox One) waiting to be captured.
The list of games included in the compilation is as follows: 3-D Tic-Tac-Toe, Air-Sea Battle, Backgammon, Basketball, Black Widow, Blackjack, Bowling, Canyon Bomber, Centipede, Circus Atari, Combat, Combat 2, Desert Falcon, Dodge 'Em, Fatal Run, Football, Home Run, Human Cannonball, Liberator, Lunar Lander, Millipede, Miniature Golf, Pong, Quadrun, Radar Lock, Realsports Boxing, Realsports Football, Realsports Soccer, Realsports Volleyball, Save Mary, Slot Machine, Slot Racers, Space Duel, Sprint Master, Star Raiders, Steeplechase, Stunt Cycle, Super Baseball, Super Football, Swordquest: Earthworld, Swordquest: Fireworld, Swordquest: Waterworld, Tempest, Video Olympics, Warlords, Yars' Revenge.
Technical issues
Although the developers released on PS4 and XONE Atari Flashback Classics Vol. 1 platform did not interfere with the graphics, the compilation works in 1080p resolution - in addition, individual productions have been adapted to the specificity of panoramic screens.
Please let us know if you have any comments or suggestions regarding this description.
Age Rating
age requirements: everyone