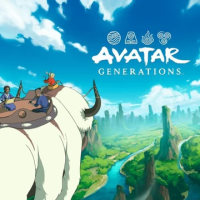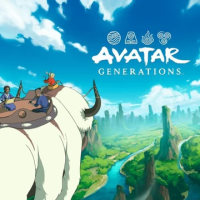 Avatar: Generations
A turn-based RPG with adventure game elements, based on the series Avatar: Legend of Aang. In Avatar: Generations, we take control of a team of heroes, who roam the world and complete a variety of tasks and eliminate hosts of enemies in tactical clashes with them.
RPG | fantasy | turn-based | play for free | animated TV series
Avatar: Generations is an RPG with adventure game elements. It is based on the license of the popular series aired on the Nickelodeon channel. The project is the result of cooperation between Square Enix and Navigator Games studio.
Plot
Avatar: Generations takes us on a journey to the fantastic universe created for the series original. The adventure begins with an expedition on which Aang, Katara, Sokka, Toph, Suki, Zuko and Appa and Momo go to fulfill Aang's destiny. Subsequent events bring appearances by other well-known characters, such as Avatar Kyoshi, Korra and Roku.
Game mechanics
In Avatar: Generations we take control of a team of heroes. Game offers a vast world; leading the way are the locations known from the series, between which we move from the map level. Moving through it, the heroes perform the tasks set before them (taking part in both unknown events and adventures presented earlier in the original), as well as face numerous opponents.
Battles take place in turn-based mode, and during them we have to show our tactical sense. Success is ensured here not only by proper positioning of characters and efficient juggling of their skills, but also by combining attacks into spectacular and powerful combinations. As we progress, we develop the protagonists, supply them with better and better equipment, as well as acquire various accessories and artifacts that increase their combat potential. In addition, more heroes join our team over time.
Although the producers have made an effort to ensure that their work meets the standards of the genre, the whole thing is also accessible to those who have not yet had any contact with it.
Technical aspects
Graphics in Avatar: Generations is made in a colorful, manga style known from the series Avatar: Legend of Aang. During battles, attacks are presented from a variety of "cinematic" shots, which increases their dynamics.
Last updated on 03 February 2023
Game mode: single player
App size:
Age restrictions Avatar: Generations: 12+