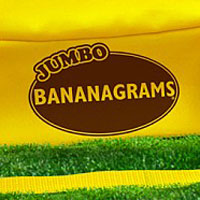 Bananagrams
A digital adaptation of a funny and dynamic verbal board game, in which we create anagrams from available letters. The conversion was carried out by Asmodee Digital.
Party | Board & card | multiplayer | for 2 people | verbal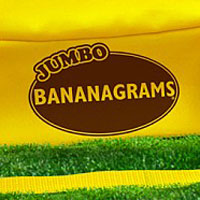 Game mode: single / multiplayer
Multiplayer mode: Internet / hotseat, players: 1-4
Bananagrams is a board verbal game, reminiscent of the popular Scrabble. The game is about creating anagrams and is characterized by surprising dynamics – especially when played in the company of other people. Asmodee Digital is responsible for creating the digital conversion.
Mechanics
Bananagrams is a verbal game in which players have to make crosswords. The game starts with assigning a specific number of letters to each of the participants of the game. At the start of the game they are uncovered and the players start to make the stacks. Players race and can change and cross their words at any time (each player makes his own crossword).
The remaining unallocated letters at the beginning of the game are secret (hidden) and are in a common pot. When we lack something to create a word, we can order a "selection" – then all players receive successive letters (and there is no possibility to choose – we get them whether we want them or not). If one of your letters does not suit you very well, we have the possibility to reject it to the bank... however, this involves receiving three other letters.
The game continues until there are as many or fewer letters in the pool as there are players.
Game modes
In Bananagrams we can play alone or with others.
Technical aspects
Like most digital adaptations of board games, Bananagrams has a fairly simple graphic design. It consists mainly of visualization of the field of play where the words are written.
Age Rating
age requirements: everyone