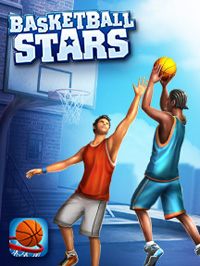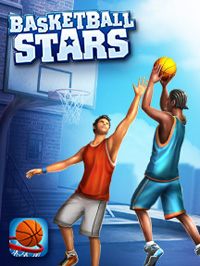 Basketball Stars
Another projection of Miniclip from a series of simple arcade games with sports theme, focused on competition between players. In the game we can play in two different modes, such as a basketball throw competition and a classic one-on-one duel to one basket.
Basketball Stars is another instalment in a series of simple, mobile and browser-based arcade games with sports theme, focused on competition between players from all over the world. The title, available on AND and iOS, was released in a free-to-play model. Basketball Stars was developed by Miniclip which, before developing mobile games, has developed an extremely strong position in the segment of browser games, offering dozens of simple titles on its website, most often made in flash technology.
Mechanics
Unlike earlier games from the series, such as Soccer Stars or Hockey Stars, which are basically based on the same simple concept (taken from the popular coin football game), Basketball Stars is closer to a real basketball game with much more complicated mechanics.
We can test our skills in two different game modes. The first one is the so-called Shooting Race, in which the player's task is to score more points than the opponent during a specific time limit. Throws take place from different, randomly selected positions and are accompanied by various bonuses (e.g. a flaming ball or a rebound bonus from the board), allowing you to get more points for a given throw. The second mode is Attacker-Defender, which is nothing more than a classic duel one-on-one to one hoop. Players swap roles (attacker and defender), and their task is to use dribbling and mark the throws to confuse the opponent and finally place the ball in the hoop.
As the game progresses, our avatar gains cash and new fans and gradually advances to the next level, improving his parameters and unlock access to new gadgets, such as balls and clothes.
Game modes
Players who do not have access to the Internet can only train their own throws - the game is focused primarily on the competition between players. In the career mode, we play duels, competing in one of the above-mentioned variants of game modes in different locations. We can also play a quick match with a randomly selected opponent. Importantly, each location has a different entry fee, which automatically translates into a higher prize for the victory. In addition, there are a number of smaller game modes such as Crazy Hoops and the slam dunk show, which allows you to improve your account balance from time to time and earn useful bonuses.
Technical aspects
Unlike Soccer Stars and Hockey Stars, which offer simple mechanics and an equally simple two-dimensional graphics, Basketball Stars on AND and iOS is characterized by more complex gameplay mechanics, and the whole game takes place in a fully three-dimensional environment. In the course of the game, we visit a number of different locations, such as the urban playground, Venice Beach, university campus, Central Park, Dubai or Tokyo. The duels are accompanied by smooth animations of the players and numerous special effects.
Game mode: multiplayer Multiplayer mode: Internet Player counter: 1 - 2
App size:
Age restrictions Basketball Stars: Good for all ages.
Basketball Stars System requirements
Additional information:
Wymagane połączenie with internetem
Additional information:
Wymagane połączenie with internetem