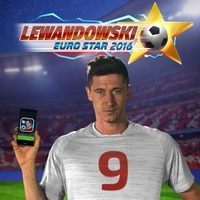 Lewandowski: Euro Star 2016
A mobile football arcade game, featuring the captain of the Poland national football team – Robert Lewandowski. The game was developed by Polish Fuero Games, mostly known for The Witcher: Battle Arena.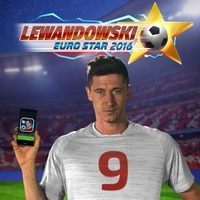 Lewandowski: Euro Star 2016 released on AND and iOS is an arcade football game featuring the titular football player. The production by Polish Fuero Games, known for The Witcher Battle Arena, utilises microtransactions.
Mechanics
Published on AND and iOS, Lewandowski: Euro Star 2016 does not simulate whole matches. Instead, it focuses bouncing the ball in a way so that it does not touch the pitch. The success is rewarded with points that can be spent on unlocking new shirts, football boots, balls, caps, hats, and additional locations.
The game features Robert Lewandowski exclusively. With the progress, he learns new tricks that, if performed properly, will give your score bonuses. Your achievements go to the Internet rankings, so you can compare them with other players' achievements.
Technical aspects
The game utilises simple, 3D visuals in a cartoon and a bit over-drawn style.
Similar games:
Age Rating
age requirements: everyone