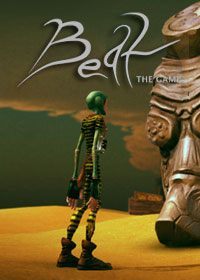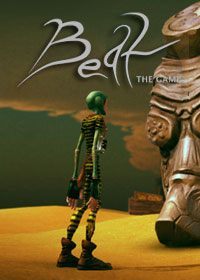 Beat The Game
A surreal adventure game, in which the player assumes the role of a musically gifted traveler. On one of his adventures, his machine breaks down; however, there is still hope. If he manages to pull off a concert, he might attract some new means of transport.
Beat The Game is a surreal adventure game developed by Worm Animation – an independent American studio established in 2013. The game described herein is available on PS4, PC and XONE and is the first project created by the aforementioned studio.
Plot
In the game, a player gets to a weird desert world traversed by the main protagonist on something resembling a motorcycle. On one of his journeys, he has an accident and the machine breaks down. Additionally, right next to him there appear a weird flying eye and an armchair. Without a second thought, the main protagonist sits in the armchair and is kidnapped by a tree, or more precisely, by twigs growing out of the sand. Sometime later, he lands in another location a player has to help him escape. This is how Beat The Game for PS4, PC and XONE starts.
Mechanics
Beat The Game for PS4, PC and XONE is a 3D adventure game that puts a strong emphasis on music. The main protagonist owns a special scanner, which he uses to locate diverse sounds around the diverse locations. These sounds can originate from e.g. animals and figures flying nearby. Upon discovering a sound, it is instantly recorded – during this procedure, a player has to observe a given creature or object. Moreover, as befits an adventure game, a player has to explore diverse locations in order to find valuable items. They can be used to create more advanced sounds – e.g. hitting an empty beverage can with a stick generates a hi-hat. In addition, some of the encountered characters can provide the main protagonist with e.g. new base sequences.
Upon collecting several sounds, one has to combine them using a mixer. This way, a player pushes the story forward, unlocks consecutive cutscenes, and gains access to new locations. The map is filled with new sources of sound – all this in order to organize a concert.
Technical aspects
Beat The Game for PS4, PC and XONE delivers unusual visuals – most prominently, a player is bound to appreciate the style featured by the game. The desert locations are filled with crumbling machines, the sky is populated by flying geometric shapes, and sometimes a player is bound to encounter drying scrubs or a resting zombie – to cut it short, the entire experience is wacky, yet intriguing.
Game mode: single player
Expectations: / 10 based on 2 votes.
Age restrictions Beat The Game: Good for all ages.
Beat The Game System requirements
Minimum:
Intel Core 2 Duo E660 2.4 GHz/AMD Phenom X3 8750 2.4 GHz
2 GB RAM
graphic card 256 MB GeForce 7900/Radeon HD 7990 or better
1.2 GB HDD
Windows XP/Vista/7/8/10