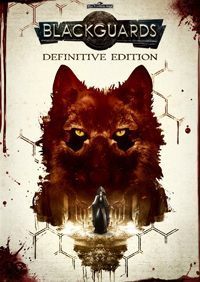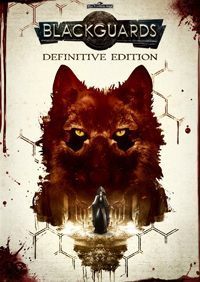 Blackguards: Definitive Edition
Blackguards is a turn-based role-playing game developed by Daedalic Entertainment. The game takes place in the fantasy realm of Aventuria and enables the player to control a band of murderers and thieves. The campaign features a dark fantasy vibe and many hard moral choices.
RPG | fantasy | turn-based | classic RPG | Xbox Game Pass | EA Play
Games similar to
Blackguards: Definitive Edition
Numantia
Blackguards for PC, PS4 and XONE is a turn-based dark fantasy cRPG. The title was developed by Daedalic Entertainment, the creators of adventure games like The Whispered World, The Dark Eye: Chains of Satinav and the Deponia series.
Plot
The developers focused on grim themes and a serious story. Instead of assuming the role of a noble hero, the player becomes a criminal convicted for murder. The protagonist manages to gain his freedom and during the campaign is accompanied mostly by other shady people, including Niam, a half elf addicted to drugs, and Zurbaran, a lustful mage. This group of thugs is tasked with saving the world from the forces of evil. They arenít very eager to complete this task, but at the same time their lack of morals proves to be useful in achieving the goal.
The campaign of Blackguards for PC, PS4 and XONE features sudden plot twists and many decisions that have to be made. The consequences of these decisions can be revealed after a long time. The story was constructed in such way that the characters must frequently choose lesser evil. In the game nothing is black or white. Instead, it is filled with various shades of gray. The game takes place in the southern areas of Aventuria, a realm created for the table game Das Schwarze Auge. The fantasy realm was also used in the adventure game The Dark Eye: Chains of Satinav and in RPG series Realms of Arkania and Drakensang.
Mechanics
Although Blackguards features a rich narrative, the players will spend most of their time by participating in turn-based battles. The developers created an advanced combat system that focuses on creating clever tactical plans. The battles are fought on more than 180 manually designed maps. Each map features plenty of objects. Some of them can serve only as cover, but many are interactive and introduce new ways of dealing with enemies.
The edition of the game available on eighth generation of consoles is bundled with Untold Legends expansion that features new weapons, maps and quests.
Game mode: single player
User score: 4,7 / 10 based on 295 votes.
PEGI rating Blackguards: Definitive Edition
Blackguards: Definitive Edition System requirements
Recommended:
Quad Core i5 2.4 GHz
4 GB RAM
graphic card 896 MB (GeForce GTX 275 or better)
20 GB HDD
Windows XP/Vista/7/8