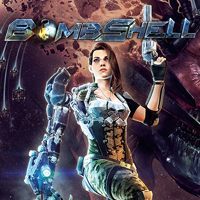 Bombshell
An isometric science-fiction RPG developed jointly by Interceptor Entertainment (Rise of the Triad) and 3D Realms (the Duke Nukem series).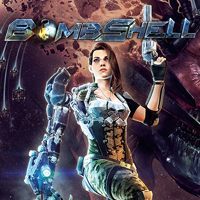 Bombshell for PC and PS4 is the first cooperative project of Interceptor Entertainment (the creators of Rise of Triad) and 3D Realms (known for the Duke Nukem series). The development began after Duke Nukem: Mass Destruction was canceled due to a lawsuit filed by Gearbox Software for an allegedly unauthorized use of the Duke Nukem brand. The production is an isometric action RPG.
Story
In the game, we assume the role of a mercenary, Shelly "Bombshell" Harrison, whose task is to rescue the president of the United States from alien abductors. In order to do so, the protagonist cuts down hordes of enemies, traversing four different worlds, such as Kyrron (a planet dying because of the scorching sun located too close to it) and Zeroth (home to a civilization stopped in time). Bombshell is faced with such dangers as technologically advanced invaders, various kinds of predators, or reanimated representatives of ancient races.
Gameplay
The protagonist copes with all these dangers thanks to her biggest advantage: a customizable mechanical arm. We get at least 10 different weapons that can be mounted in place of her arm, and which can be upgraded. Apart from that, Bombshell for PC and PS4 does not lack for the elements characteristic of the genre, such as gaining experience, skill development, as well as lots of side quests. The locations are non-linear to some extent. The gameplay is enriched with spectacular "finishers" as well as the possibility to use the environment in combat. A peculiar sense of humor - the heritage of the canceled Duke Nukem: Mass Destruction - is also a noteworthy feature of the game.
Technology
Bombshell for PC and PS4 offers relatively detailed 3D graphics powered by the Unreal Engine. Furthermore, the game supports fan modifications.
PEGI Rating
System requirements
PC / Windows
Recommended: Intel Core i7 3770 3.4 GHz/AMD FX-8350 4.0 GHz, 6 GB RAM, graphic card 3 GB GeForce GTX 760/Radeon HD 7950 or better, 20 GB HDD, Windows 7(SP1)/8.1 64-bit
Minimum: Intel Core i5 750 2.67 GHz/AMD Phenom II X4 965 3.4 GHz, 4 GB RAM, graphic card 2 GB GeForce GTX 550/Radeon HD 7870 or better, 10 GB HDD, Windows 7(SP1)/8.1 64-bit