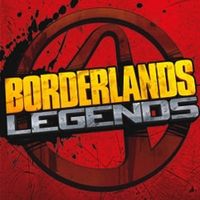 game language: English
game release date for iOS:
31October2012
Borderlands Legends is a side edition of the best-selling series of action games with RPG elements, initiated and developed by Gearbox Software with the support of the publisher 2K Games. The title has been prepared exclusively for users of mobile devices working under iOS control.
The action of the game takes place in an undefined future, on the home planet Pandora, known from the series of mother planet Pandora. As we play, we take control of a four-person squad made up of characters from the first part of Borderlands. They are: Brick, Roland, Lilith and Mordecai. Each character has individual abilities such as movement, defense, healing and firepower, and these abilities complement each other during the game. The heroes also prefer a slightly different arsenal: Brick shotguns, Roland assault rifles, Lilith machine guns, and Mordecai sniper rifles.
Just like in the fully fledged versions of the series, the gameplay is a combination of action and RPG elements, although in this case the action is definitely dominant. The game boils down to the performance of subsequent missions (main and side), during which our task is to efficiently eliminate further opponents, such as gangs or mutant animals of the type of rocks. From time to time we also have a duel with slightly more demanding bosses. In the intervals between missions we can devote ourselves to managing the team, distributing development points of the character and acquiring additional weapons or useful equipment.
In terms of binding, Borderlands Legends for iOS can boast of good quality graphics, maintained in the postapocalyptic style characteristic for the whole cycle. The main difference is that the action is shown in an isometric perspective, which makes it much easier to control a team of four.
Please let us know if you have any comments or suggestions regarding this description.
Age Rating
age requirements: 12+