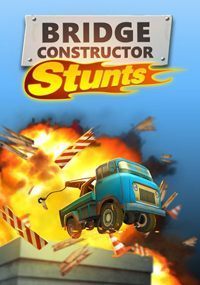 Bridge Constructor Stunts
An arcade-logic game which is a side installment belonging to the Bridge Constructor series.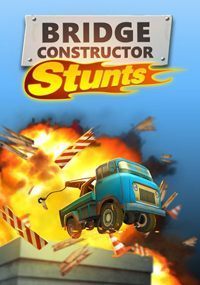 Bridge Constructor Stunts is an arcade logic game and a spin-off of the Bridge Constructor series. It was developed by Clockstone.
The story takes place in modern times, and, once again, our job is to design and construct bridges and other structures; their purpose, however, is a bit different than usually. In the more standard installments in the series, the game had a calm and methodical pace, as our task was to build constructions that can support regular street traffic. In Bridge Constructor Stuns, we have to create crazy tracks that enable speeding vehicles to perform absurdly dangerous manoeuvres and air stunts. Moreover, the tricks are a necessity, because the tracks are full of obstacles and traps, forcing us to build a structure that provides a more or less safe passage.
Bridge Constructor Stuns offers full 3D graphics, albeit the game's mechanics are 2D and all vehicles always drive towards the right side of the screen. What is interesting, our role is not limited to building. After we complete constructing a track, we have to drive the car ourselves, using breaks, gas, and the option of mid-air tilting.
The building editor is based on the same principles as in the previous installments in the series, but it was somewhat simplified in order to speed up the game. The gameplay is traditionally ruled by a realistic physics engine that calculates structural strength of the erected objects and vehicle behaviour while driving.
Similar games:
PEGI Rating
System requirements
Minimum:
Intel Pentium 4 1.8 GHZ
1 GB RAM
Windows XP/Vista/7/8