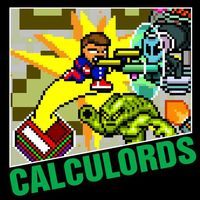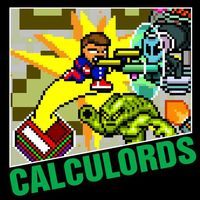 Calculords
Calculords is a hybrid of turn-based strategy, card and logical game. While playing, the player must perform simple mathematical calculations in order to obtain specific numbers to activate the units assigned to them.
Strategy | science fiction | turn-based | logical elements | card games
Calculords, released on AND and iOS, is an unusual turn-based strategy with elements of mathematical logic and card games. The production was developed by Ninja Crime.
Mechanics
Calculords offers a humorous campaign in which, as the last surviving nerd, we have to lead the remnants of humanity to fight the forces of evil. This idea was realized in the form of an unusual logic game, in which the gameplay mechanics are based mainly on performing mathematical calculations.
The mention of the mathematics, however, shouldn't discourage anyone, because this science has been used here in a very interesting and intuitive way and the game doesn't require any specialist knowledge in this field. The gameplay boils down to participating in battles using units summoned by cards. Each of them has the number required to activate it. In addition, we also have a second set of cards containing only numbers and by multiplying, adding and subtracting them we will obtain the numbers needed to activate specific units. Initially, the calculations needed are trivially simple, but the level of difficulty increases rapidly and soon it is necessary to perform quite complicated calculations.
Game mode: single player
App size:
Age restrictions Calculords: 12+