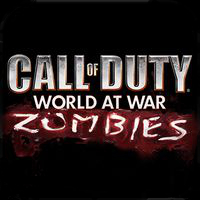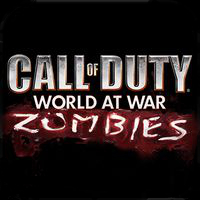 Call of Duty: Zombies
iOS
Call of Duty: World at War Zombies
A spin-off of the popular FPS game series by Activision, developed by Ideaworks Game studio for iOS mobile devices.
Call of Duty: Zombies

Release Date iOS

16November2009
developer: Ideaworks publisher: Activision Blizzard

game language: English
Call of Duty: Zombies is a spin-off version of the popular FPS series of Activision shooters, prepared by Ideaworks Game Studio for mobile devices with iOS system. Unlike the classic parts of the cycle, the title focuses entirely on the multiplayer mode Nazi Zombies, introduced for the first time in the game. Call of Duty: World at War.
The mechanics of the game is basically the same as in the home game. The goal of players is to survive the attack of endless hordes of zombies, pushing in successive waves (rounds). The action takes place in a room whose windows and doors we can barricade, giving ourselves a little more time to prepare for a skirmish. However, sooner or later Zombies will destroy our blockades and get inside.
Players have at their disposal several possibilities of eliminating living corpses. We can do this with firearms, attacks with a knife, as well as grenades and various traps. For killing zombies and repairing damaged barricades, we are rewarded with points that can be used to buy additional weapons or unlock inaccessible parts of the map.
Graphic design of the game has of course been greatly simplified compared to versions for "large" hardware platforms, although the layout of individual maps is almost identical. Unlike the PC and console versions, there are two levels of difficulty to choose from: recruit (which gives us a bit more life) and regular (analogous to the original). There are three control diagrams in which we use a virtual joystick or accelerometer. Call of Duty: Zombies allows you to have fun in multiplayer mode. A maximum of two people can compete via Bluetooth or up to four people via the Internet.
Please let us know if you have any comments or suggestions regarding this description.
Game mode: single / multiplayer Multiplayer mode: Internet Player counter: 1 - 4
App size:
Age restrictions Call of Duty: Zombies: 18+