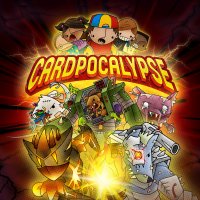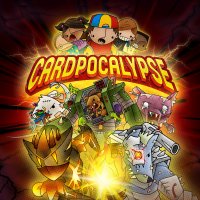 Cardpocalypse
The production is a combination of a card game and a RPG. Playing the role of the ten-year-old Jess, players take part in duels, making use of cards that they collect and improve by themselves during the game. Cardpocalypse only allows you to play alone.
RPG | turn-based | 2D | card games | humorous | indie games
Cardpocalypse is a hybrid of a card game and an RPG developed by the independent studio called Gambrinous - the authors of the well-received Guild of Dungeoneering - and released by Versus Evil.
Plot
In Cardpocalypse players assume the role of is Jess. Like all other pupils, this 10-year-old was obsessed with card games - one of them was Mega Mutant Power Pets based on a popular series. The adults, who did not like this game in the first place, decided to ban it, but the children are still fighting away from their eyesight. The situation becomes more complicated when the monsters from the cards begin to emerge into the real world. Jess and his friends have to face them.
Mechanics
In Cardpocalypse the action is shown from top-down perspective. When wandering around the school corridors, players must not only avoid inquisitive teachers, but also make new acquaintances with NPCs, as well as deal with rascals.
The game revolves around card skirmishes against other students or... the monsters themselves. In order to be able to face any opponent, Jess has to constantly improve his collection by exchanging cards with colleagues or taking them away from defeated opponents. This is not the end, however, as there is nothing to prevent the player from modifying the parameters of individual cards by adding stickers, removing inconvenient pieces, and adding elements taken from other cards. In addition, as players progress, they can modify the rules of the game itself, adapting them to individual preferences.
Technical aspects
Cardpocalypse has simple, 2D visuals following cartoonish formula.
Game mode: single player
Expectations: / 10 based on 1 votes.
PEGI rating Cardpocalypse
Cardpocalypse System requirements
Minimum:
Intel Core 2 Duo 2.4 GHz
4 GB RAM
graphic card Intel HD 5000 or better
500 MB HDD
Windows 7