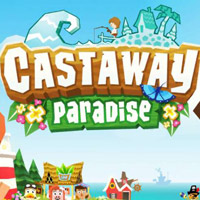 Castaway Paradise
An uncomplicated sandbox simulation game inspired by titles such as Animal Crossing and Harvest Moon. We play the role of a survivor on a small island who decides to start his life from scratch, building a new house and helping the local people to rebuild the village.
Simulation | Economic | Isometric view | farm | RPG elements | arcade elements | city builder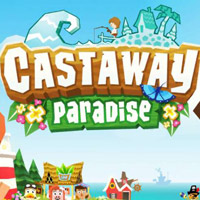 Castaway Paradise is a simple and relaxing sandbox simulation game in which we build a new home on a small island and then help its inhabitants, cultivate the land and participate in various activities. The game was developed by Stolen Couch Games, an independent studio from the Netherlands. The creators were strongly inspired by the Animal Crossing and Harvest Moon series. Fans of both brands will find many direct references in their work. Castaway Paradise made its debut on PCs in 2015. Later, the game was ported by Codeglue studio to other platforms.
Mechanics
Castaway Paradise does not have an extensive plot. After creating our own character, we are moved to a small island. Its only village is inhabited by nice and eccentric animals. The action of the game is presented in isometric view, and players can freely move around the whole three-dimensional map of the island and interact with objects and independent characters. You can start building your own house right away and then start working in the field or take part in many other activities such as fishing, catching insects, buying new furniture and equipment or preparing unique outfits. It is also possible to get to know the neighbours and gain their trust by performing side tasks and requests, as well as repairing and decorating the structure of a village destroyed by a hurricane. The authors also prepared various events connected with the four seasons of the year, which, when they come, change the island beyond recognition.
Technical aspects
Castaway Paradise has a colorful graphics design that is deceptively reminiscent of the latest versions of the Animal Crossing series. The game is accompanied by relaxing music and sound effects.
Similar games:
PEGI Rating
System requirements
Minimum:
Intel Pentium III 500 MHz
512 MB RAM
graphic card Intel HD or better
150 MB HDD
Windows XP