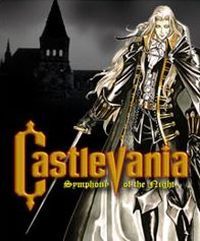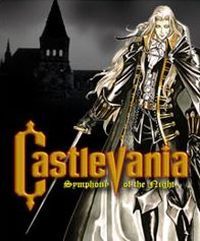 Castlevania: Symphony of the Night
Castlevania: Symphony of the Night is an extended game from the famous series about vampire hunters. Two-dimensional platformer belongs also to the species of metroidvanii.
Action | fantasy | platform | 2D | metroidvania | side-scroll
Castlevania: Symphony of the Night
Release Date
Recreated and enhanced for Xbox 360™, Castlevania: Symphony of the Night is better than before with enhanced graphics, new achievements, and Xbox Live® leaderboards.
Years ago, Richter Belmont faced the nightmare creature Dracula in what was supposed to be the final showdown to rid the world of his evil. Instead, Dracula's castle has once again risen from the mists to threaten the safety of the world.
Alucard, a mysterious figure with his own motivations, has taken it upon himself to enter the new castle, confront the evil, and attempt to destroy Dracula once and for all. With swords and magic, he must face hordes of undead demons who will attempt to stop him from harming their master. Unknown allies also await Alucard to help him in his journey. Can Alucard uncover the full truth behind the source of Dracula's power?
* Two versions: Play the original version of the game or experience it in enhanced mode with improved graphics and modernized audio and sound effects.
* Non-linear gameplay: Collect items, weapons and armor to defeat the powerful boss monsters that block access to key areas of the castle.
* Xbox 360 enhancements: Earn 12 achievements and 200 Gamerscore points, and check the top players with the online leaderboards.
Last updated on 06 August 2019
Game mode: single player
User score: 7,5 / 10 based on 112 votes.
PEGI rating Castlevania: Symphony of the Night
Castlevania: Symphony of the Night System requirements
Uses:
PlayStation Network