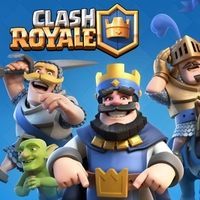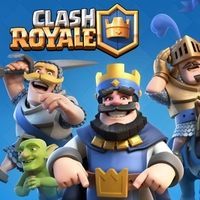 Clash Royale
A multiplayer game with MOBA elements from the Finnish Supercell studio, set in a universe of one of the mobile bestsellers – Clash of Clans. Same as there, we play as a ruler whose ambitions go beyond the borders of his country.
Strategy | fantasy | MOBA | play for free | card games | network
Clash Royale is an online battle game with MOBA features, created for mobile devices with AND and iOS system. It has been produced by Finnish studio Supercell, known from Clash of Clans – one of the greatest mobile hits – as well as from Boom Beach and Hay Day.
Plot
In Clash Royale for AND and iOS we return to the world of Clash of Clans as a ruler whose ambitions go far beyond walls of his small kingdom. He is helped not only by units known from the mentioned game (like blonde warriors), but also new ones, like titular royalists.
Gameplay
Gameplay of Clash Royale for AND and iOS revolves around online battles against other players. Fights take form of maximally simplified MOBA matches on small arenas that fit into tablet's/smartphone's screen. Our objective is overthrowing the enemy's king, which is performed by sending our offensive troops along set paths. We also have to maintain security of our own monarch through various spells, defensive structures (like guarding towers) and other warriors
Clash Royale also features elements typical for card games. Time between battles is spent on building the best deck possible (Battle Deck), with each cards representing respective unit or actions (casting spell, for example). We can also form a clan to trade cards with other members, raising our chances of winning skirmishes against hostile groups.
Technical aspects
A colorful, fairy-tale like universe of medieval fantasy (identically to what we could see in Clash of Clans) fits perfectly into concept of the gameplay offered by developers from Supercell studio. The gameplay is clever and enjoyable, which favors taking part in fast online games.
Game mode: multiplayer Multiplayer mode: Internet
App size:
User score: 8,6 / 10 based on 621 votes.
Pre-release expectations: 9.1 / 10 based on 21 votes.
Age restrictions Clash Royale: 12+
Clash Royale System requirements
Additional information:
Internet connection is required
Additional information:
Internet connection is required