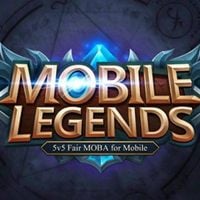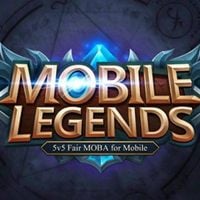 Mobile Legends: Bang bang
Mobile Legends: Bang Bang is a mobile MOBA game (teams of 5 players face each other) developed by Moonton. Representatives of all kinds of specializations can meet on the game's arenas.
Action | fantasy | MOBA | play for free | Isometric view
Mobile Legends: Bang bang is a classic MOBA game developed by Moonton studio. The was released on mobile platforms and like most of the productions of this type, it is distributed in the free-to-play model.
Mechanics
The heart of fun in Mobile Legends: Bang bang bang are battles between two five-person teams. Representatives of various specializations can meet on the arenas - nothing stands in the way of fighting as a classic tank, taking most of the damage inflicted by enemies, mage or a marksman attacking from a distance, or an assassin, preferring to act by surprize, or a support, helping other team members with a variety of defensive abilities.
The battles last ten minutes, and the road to victory needs to be paved primarily through close cooperation with the rest of the daredevils fighting on our side and efficient usage of available abilities. Undoubtedly, the most interesting element of the game is the advanced artificial intelligence - in case of loss of connection to the Internet, it takes control of the character that we play. Our actions are reflected in online rankings, where we can compare our results with point records established by players from all over the world.
Technical aspects
Mobile Legends: Bang bang presents a decent level of execution. The dynamic pace of the skirmishes is intensified by light effects that accompany the use of special skills. All the rest of the visuals adopts a characteristic, slightly cartoonish style.
Game mode: multiplayer Multiplayer mode: Internet
App size:
User score: 8,2 / 10 based on 74 votes.
Age restrictions Mobile Legends: Bang bang: 12+
Mobile Legends: Bang bang System requirements
Additional information:
Internet connection is required
Additional information:
Internet connection is required