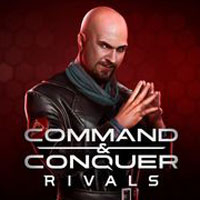 Command & Conquer: Rivals
A mobile installment in the Command & Conquer series, the franchise that started the genre of real-time strategy games during the 90s. In Rivals, two players are facing each other in online battles. The objective of the matches is to take over a nuclear missile.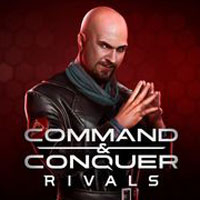 Game mode: multiplayer
Multiplayer mode: Internet, players: 2
After almost seven years since the release of the last entry in the series – the online-focused Tiberium Alliances – Electronic Arts returned to Command & Conquer, a classic series of real-time strategy games. The new entry, titled Rivals, is the first game in the series developed exclusively for mobile devices (with Android and iOS operating systems). It focuses on battles between two players.
Mechanics
In Rivals, the players assume the role of commanders of two factions well known by the fans of the series – the Global Defensive Initiative and the Brotherhood of Nod. Each leader (there are three leaders per a faction) features unique abilities – one of them can place defensive turrets, another can call for reinforcements. After selecting the commander, the players must select six units that will be sent to the battlefield. The units are divided into the following categories: infantry, ground vehicles, aerial vehicles, specialized technological troops.
Then, the players are taken to a hexadecimal map. In the middle of the map, there is a nuclear warhead. The objective of the game is to take over the warhead for long enough for a special bar to load. Once it happens, the warhead is being shot at the base of the enemy. To achieve this goal, the players must wisely place buildings and manage their troops. They must also manage their supplies of Tiberium – the currency for buying new units and expanding the infrastructure. Most of all, the players must take over selected sectors and control them for long enough for the rocket to launch. The player that hits the enemy twice wins.
Game modes
Command & Conquer: Rivals is a game that can be played only in the multiplayer mode. It lacks a singleplayer campaign mode. All battles are fought between two rival players.
Technical aspects
Command & Conquer: Rivals features much more colorful graphics than previous entries in the series. This makes the game more clear on the smaller screens of mobile devices.
Similar games:
Age Rating
age requirements: 12+
System requirements
Additional information (AND):
Internet connection is required.
Additional information (iOS):
Internet connection is required.