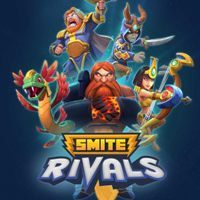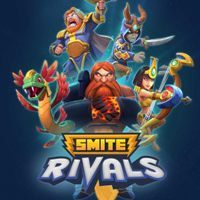 Smite Rivals
An online battle game with MOBA and card game elements. Players find themselves in a fantasy world where deities from different mythologies clash with each other. Each of them has its own deck of cards that allows you to summon not only various units but also special buildings.
Strategy | fantasy | MOBA | play for free | card games | network
Smite Rivals is an online game, enriched with MOBA and card games elements. The title was developed by Hi-Rez Studios and released on PC, AND and iOS. The game is distributed in a free-to-play model with microtransactions.
Plot
The action of Smite Rivals is set in a fantasy universe, created for the needs of the original Smite. Players take control over deities from various mythologies and then fight to the death in specially prepared arenas.
Mechanics
The action in Smite Rivals, released on PC, AND and iOS, is presented from a bird's eye view. You start the game by choosing a specific deity, together with a deck assigned to it. Then you reach the battlefield by following one of three paths. Players participating in the battle must defend their towers - the main goal of the game is to take over the structures that belong to the opponent - this will allow us to reach and defeat the opposing god.
However, in order to accomplish this task, we need specific units and buildings, which can be summoned by using the available cards. As you make progress, you unlock new cards, meaning that over time you can try out completely new strategies.
Technical aspects
Smite Rivals is characterized by simple, yet clear, graphics design. Due to the fact that the production was released on many platforms, the developers decided to implement a cross-save function - a game started on one device can be continued on another.
Game mode: multiplayer Multiplayer mode: Internet
Expectations: / 10 based on 2 votes.
Age restrictions Smite Rivals: 12+
Smite Rivals System requirements
Additional information:
Internet connection is required
Additional information:
Internet connection is required