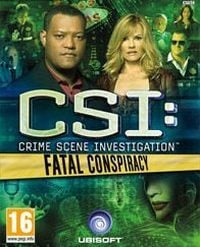 CSI: Fatal Conspiracy
An adventure game referring to the 10th season of the famous American series CSI: Crime Investigation Scene. As a detective and criminologist, we conduct interrogations of suspects, examine places and evidence of crime, as well as analyze collected materials.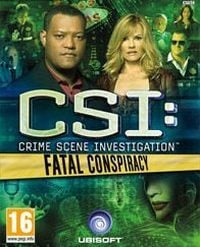 CSI: Fatal Conspiracy is another installment of an adventure game series based on a famous TV show emitted in many countries. The game was designed by Telltale Games Studio, experts in adventure games (Puzzle Agent, Sam & Max). This game dev had also prepared other CSI games, such as CSI: Deadly Intent, Crime Scene Investigation: Hard Evidence, and CSI: 3 Dimensions of Murder.
The game is based on the tenth CSI season and bears the characteristic style of the original. You take on a role of an investigator, who must solve five interconnected cases. The game story was written by the authors of the TV show, and you encounter well-known characters (e.g. Ray Langston, starred by Laurence Fishburne).
How does CSI work? This elite unit specializes in collecting and analyzing material evidence, interviewing witnesses, and interrogating suspects. This is exactly what the player has to do in the game. Telltale Games managed to build a proper atmosphere and tension. The new interrogation system makes each one of them quite an experience. Equally important is examining evidence in the lab. Traditionally, you get to use top-notch gadgets, including super high-resolution photos.
The game uses an improved version of the previously used 3D graphic engine, although the visuals are not so impressive. Despite that, characters and locations (CSI headquarters) known from the TV screen are recognizable in the game. Other worth-mentioning technologies used are: better lighting and character animations (including lip-synch).
Similar games:
PEGI Rating
System requirements
Recommended:
Pentium IV 2 GHz
512 MB RAM
graphic card 64 MB (GeForce 6200 or better)
6 GB HDD
Windows XP/Vista/7