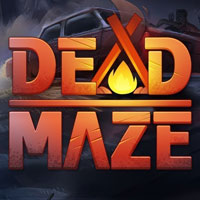 Dead Maze
PC
Developed by Atelier 801, Dead Maze is a top-down MMO game in which the world is taken over by zombies. During gameplay, you need to cooperate with other players in order to set up camps and gather food.
Action | zombie | Isometric view | survival | multiplayer | co-op | MMO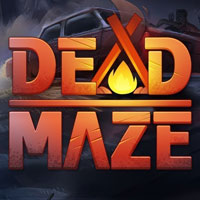 Game mode: massive online multiplayer
Multiplayer mode: Internet

game language: English
game release date for PC:
13February2018
Set up in 2011, the studio Atelier 801 from France is responsible for a number of small productions, with Transformice being the most successful – this is a multiplayer platformer with mice in the main role. Their another title is an MMO game Dead Maze for PC.
Plot
The action of Dead Maze takes place in an alternative reality of our contemporary world. For some reason, it is flooded with zombies. Most of the population died and turned, while you assume the role of one of the survivors. To stay alive, you have to cooperate with other players.
Mechanics
Dead Maze is a 2D MMO with the top-down perspective. This is a mixture of popular game genres, but the most prominent one is survival, as this is what the title focuses on. Similarly to other such productions, you travel through an open world in order to find resources, food, and shelter. The last mentioned can be very different. Initially, you rest near a bonfire, but with the progress, you arrive at e.g. abandoned houses where you can take a rest. Later, you can create your own, huge camps. However, to do so, you will need loads of help from others. To keep the place functional and properly working, many have to perform their roles – some need to stand guard, some cultivate land and breed livestock, while others set out on dangerous missions outside.
The production by Atelier 801 is designed for cooperation. It is virtually impossible to survive on your own. Only by forming alliances and making friends with other players can you achieve something. This concerns not only setting up great camps, but also combat. In Dead Maze, large groups of zombies are everywhere. Moreover, the developers introduced over 500 various tools of destruction which are something more than just rifles and shotguns. So, you can wield e.g. fire extinguishers, guitars, spiked batons, or simple knives. Luckily, unity is strength, so even such primitive weapons can be very effective if used side by side with other survivors.
Communication plays the key role. Through e.g. the in-built chat, you can coordinate your actions and make plans. This is important, as different requirements are based on your actions. For example, building a camp takes assigning new players to keeping guard, but the guards must be fed, which makes other players go outside or enlarge fields.
Technical aspects
Published on PC, Dead Maze offers simple, cartoon visuals which may bring to mind such games as The Sims Social. Consequently, the game's hardware requirements are not very high, so it should work properly even on weaker configurations.
Similar games:
Age Rating
age requirements: 16+
System requirements