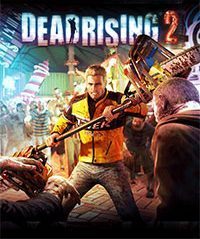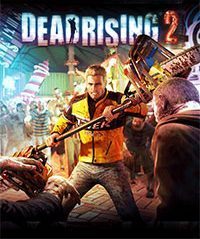 Dead Rising 2
Dead Rising 2 brings a continuation to a 2006 TPP action game developed by Capcom. In that game, the player faces hordes of bloodthirsty zombies using environmental objects and hand-crafted weapons.
Action | TPP | survival horror | zombie | sandbox | TPS | co-op | crafting
Dead Rising 2 for PC, PS4 and etc. brings a continuation to a great action game about fighting zombies. The follow-up was developed by Capcom, in cooperation with Blue Castle Games – a studio popular for a sports game called The Bigs.
Plot
Dead Rising 2 continues the story of the original game, which was based on a virus that turns humans into zombies; for the first time, the virus revealed its existence in Willamete – a town located in Colorado. Several years after the events from the original game, the mysterious disease spread to the entire United States, including Fortune City, which is home to gambling and other amusements, and resembles Las Vegas in its nature.
The player takes on the role of Chuck Green – a former champion of motocross competitions, who travels to Fortune City in order to find a medicine for his infected daughter. The protagonist has to face hordes of zombies again – even up to a few thousand of them can appear on the screen at a time.
Mechanics
In order for the player to be able to deal with such great numbers of enemies, the creators included completely new weapons and environmental objects. What is characteristic about the game, one can fight zombies with anything they can find – for instance, it can be a sword, an empty pot, ineffective diamonds found at a jeweler's store, or a slot machine. The second installment introduces an opportunity to design bizarre weapons – those can become effective tools of destruction. For example, the player can attach two chainsaws to an oar, place a grenade in a ball, or equip a wheelchair with machine guns.
Dead Rising 2 for PC, PS4 and etc. is all about fun, as the creators again approached the subject very lightly. As a result, the player fights different enemies, or rather, humans turned into monsters. Since the game brings a new setting, which is a sort of satire on Las Vegas, the player deals mainly with croupiers, dancers, and others turned into zombies.
Game modes
The developer decided to follow the latest trends and implemented a multiplayer experience apart from the singleplayer mode. As a result, the game offers a co-op mode for two players (local multiplayer or online), which gives an opportunity to complete the campaign with another player, as well as to try one's luck at playing in an open environment without any limitations from the plot. Obviously, the game will make adjustments to the difficulty level in order to retain a challenging experience in the co-op mode. Terror is Reality is the second multiplayer mode included, and it involves competition between players. This mode plays with the concept behind wrestling competitions, which is revealed by the presence of a funny commentator for instance. Up to four players can meet in this mode, and many different challenges are placed in front of them. Each show consists of four crazy competitions and points scored during one of them are passed down to the next.
Technical aspects
Thanks to the abilities of the graphics engine used, even a few thousand zombies can appear at one time in many scenes. Particular locations (such as casinos, luxurious hotels or shopping malls) were created with great attention to detail and are filled with interactive objects – those can be used in order to make one's way through hordes of enemies.
Game mode: single / multiplayer Multiplayer mode: Internet Player counter: 1 - 4
User score: 7,9 / 10 based on 998 votes.
Pre-release expectations: 6.2 / 10 based on 1203 votes.
PEGI rating Dead Rising 2
Dead Rising 2 System requirements
Recommended:
Core 2 Duo 2.4 GHz
2 GB RAM
graphic card 512 MB (GeForce 8800 or better)
8.5 GB HDD
Windows XP/Vista/7
Uses:
Core 2 Duo 2.4 GHz
2 GB RAM
graphic card 512 MB (GeForce 8800 or better)
8.5 GB HDD
Windows XP/Vista/7
Uses:
Core 2 Duo 2.4 GHz
2 GB RAM
graphic card 512 MB (GeForce 8800 or better)
8.5 GB HDD
Windows XP/Vista/7