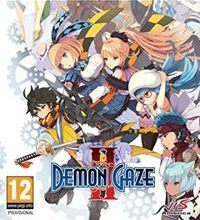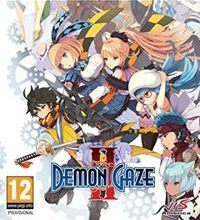 Demon Gaze II
Demon Gaze II is a classic Japanese dungeon-crawler game, which constitutes the sequel to the first installment - it came out in 2013 on PlayStation Vita. The player takes on the role of a resistance member whose goal is to bring down the tyrant's rule.
RPG | FPP | fantasy | turn-based | dungeon-crawler | jRPG | PlayStation exclusive titles
Demon Gaze II for PS4 and PSV is a classic example of a dungeon-crawler game featuring a turn-based combat system. The game was developed by a Japanese studio Experience, and a company known as Kadokowa Games; it is a sequel to the original Demon Gaze, which debuted in 2013 in Japan and came out for the western markets a year later. Officially, both the games are set in a world depicted in Students of the Round, which was released a few years earlier for PCs, Xbox 360 and PSP.
Plot
Demon Gaze II is set a few years after the events depicted in the original game. The protagonist is member of a resistance group aiming to liberate the city of Asteria from a tyrant's rule, who has been sacrificing people. However, the protagonist gets captured and undergoes both tortures and experiments, as a result of which, they gain the ability to control demons. Having escaped from imprisonment along with their companions, the protagonist decides to use their new ability in the fight against the tyranny. Traditionally, the cutscenes resemble a visual novel here.
Mechanics
The gameplay formula of Demon Gaze II is not much different to what was present in the first installment. Contrary to the original game however, the player cannot create their team from scratch and neither can they choose character classes. Instead, demons with whom the player makes contracts along the journey become the members the team. For the most part, the player explores extensive, underground mazes stretching below the city. The game is played from the first-person view and the maps are covered with a net of fields the player moves on. At the end of each location, the player encounters a boss – having defeated them, the player can make the boss part of the team. The protagonist's subordinates make use of a series of special abilities and spells they acquire thanks to the experience they gained.
Technical aspects
Demon Gaze II for PS4 and PSV utilizes the same technology the original Demon Gaze was based on. The undergrounds were presented in full 3D, but all enemies are represented by static, 2D portraits. Despite that, the graphics offered by the game are quite eye pleasing. The designers behind both the in-game characters and environments took their inspiration from science-fiction stories and what is considered typical fantasy. Also, most of the in-game dialogues were voiced-over.
Game mode: single player
PEGI rating Demon Gaze II