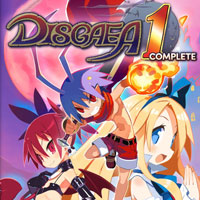 Disgaea 1 Complete is a remastered version of a jRPG titled Disgaea: Hour of Darkness that originally debuted on PlayStation 2 in 2003, four years later was released in an improved version on PlayStation Portable, and in February 2016 debuted on PC. In the described version, the developers focused on improving the quality of the graphics of the game.
Plot
The plot is one of the things that distinguish Disgaea 1 Complete from other Japanese role-playing games. The players don't assume the role of a good knight, but Laharl – the son of king Krinchevskoy, the ruler of demons. After awakening from a two-hundred-long sleep, the protagonist discovers that his father is dead and his realm is in need of a new overlord. Without thinking too much, Laharl decides to take over his father's legacy with force. He isn't alone in this quest – he is accompanied by Etna and Flonne – an angel sent to the realm of demons in order to annihilate the former king. Other companions join them as time passes. The game is divided into episodes in a manner similar to an anime TV series. The story can end in a few different ways – it is determined by actions performed during the game and by the decisions made by the player.
It is worth mentioning that the story was enriched with a large dose of specific humor. The game frequently breaks the fourth wall and features many references to the pop-culture. It also frequently mocks tropes used in other video games.
Mechanics
Turn-based battles, fought on maps filled with a mesh of hexadecimal fields, is the pillar of Disgaea 1 Complete. Up to ten characters can be lead to combat – this includes companions and summoned monsters. Each combat participant features a unique set of skills and weapons. Some characters use melee weapons, other prefer ranged attacks, and the remaining ones are spellcasters. The game enables the players to combine attacks into powerful combos. The necessity to develop effective tactics is an important aspect of the game – the players must consider things like the topography of the battlefield.
Between the battles, the players are completing story quests and side quests. During the Dark Assembly, it is possible to introduce new laws. Doing this requires gaining a specific number of votes – the players must convince the participants of the voting with bribes or with force. The game features a character development system – the level of the characters can be increased infinitely.
Technical aspects
As it was mentioned in the introduction, Disgaea 1 Complete features improved graphics that were adapted to the standards of modern games. The game features a detail level similar to the fifth entry in the series – Disgaea 5: Alliance of Vengeance.
Age Rating
age requirements: 16+