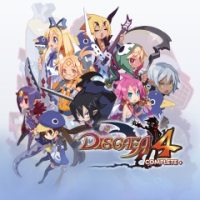 Disgaea 4 Complete+ is an expanded port for the tactical RPG Disgaea 4, originally released on PlayStation 3 in 2011. The title is a combination of turn-based strategy and traditional RPG with a dose of specific Japanese humour, which is the trademark of its developer, Nippon Ichi Software. Despite more than twenty years of history, the company was on the verge of bankruptcy in 2019 due to misguided business decisions. In the game, players will find many references to pop culture and jabes at the formula used by RPGs and fantasy works. The Complete+ edition contains a number of visual enhancements, as well as the full content of all DLCs released to date, including new items, scenarios, and playable heroes. There are also some minor changes to the gameplay, which are known from the following games in the series.
Plot
The action of Disgaea 4 Complete+, traditionally for the entire series, takes place in the Underworld. The main character of the story is a several-hundred-year old vampire named Valvatorez, who was a merciless tyrant and a terror among his subordinates. But because of a promise, he stopped drinking blood and fell in the hellish hierarchy. The woman for whom he made his vows, however, died soon after and found herself in the world of the dead, where her soul most likely turned into a little creature called Prinny. When Valvatorez learns that the authorities of the Underworld are planning to exterminate the majority of Prinnies, he decides to do everything he can to claw his way back to the top of the pecking order and stop this operation. A werewolf named Fenrich, whom he met while working as a prison guard, joins his side to fight. Eventually, a young girl named Fuuka, who lost her life in mysterious circumstances, joins the plans to overthrow the demonic government of the Underworld.
Mechanics
The gameplay formula in Disgaea 4 Complete+ remained unchanged from the rest of the series. We spend most of our time in the game on three-dimensional battlefields. Combat take place on maps covered by square grid, on which both our units and all opponents are placed. During a turn, each character can move and attack an enemy within their range. We can use various combinations of attacks, spells and abilities, as well as special, devastating combos. Each character has their own set of skills, special moves and equipment, which can be modified during the game. Our base is Hades, where we can buy new weapons, equipment, choose the next story mission, etc.
Technical aspects
In terms of visuals, Disgaea 4 Complete+ looks much better than the original. All two-dimensional sprites and animations, as well as textures in three-dimensional charts, have been replaced with new versions in high resolutions.
Age Rating
age requirements: 12+
System requirements
Minimum:
Intel Core i3-2100 3.1 GHz
4 GB RAM
graphic card 1 GB GeForce GTX 560 Ti or better
Windows 7 64-bit
Recommended:
Intel Core i5-6500 3.2 GHz
8 GB RAM
graphic card 2 GB GeForce GTX 750 Ti or better
Windows 7/8/10 64-bit