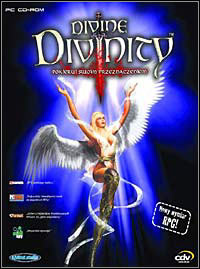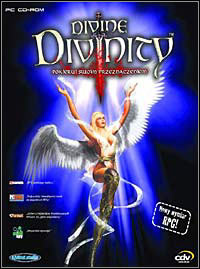 Divine Divinity
PC
Divine Divinity is a cRPG game set in a fantasy world full of intrigue and black magic. There is chaos in this world, which is why it will be up to the player to follow a path that will lead to the restoration of order and order.
RPG | fantasy | hack'and'slash | Isometric view | 2D | action RPG
Divine Divinity

Release Date PC

02August2002
developer: Larian Studios publisher: cdv Software Entertainment AG Official website

game language: English
Warrior, Wizard or Survivor? Which fate is yours? It's your decision, one that will influence the gameplay of Divine Divinity - action RPG or classical RPG! In any case, you are the chosen one according to prophecy. As such, only you are able to save the legendary land of Rovellon from submission under the Lord of Chaos. But before you take on the fight against Evil you have to be discovered and blessed as the Divine Savior. And always remember one thing wherever you go: Caution is vital! The apostate magicians must not get hold of you - whatever happens!
Which fate will be your first choice? Warrior, Wizard or Survivor?
Features:
- Detailed role playing game
- A densely populated, versatile and eventful fantasy world
- Close to a hundred skills to learn through a new character development system
- 480 skill levels: 96 skills with 5 levels each
- 6 classes of characters
- An exciting background plot with many strands and sub-quests
- More than 100 monsters and creatures with an ingenious AI
- More than 150 NPCs with different intelligent patterns of behaviour
- A huge world consisting of more than 20,000 screens
- A wide range of skills, spells, weapons and equipment
- Extensive interaction with items and characters
- Simple, intuitive controls even for complex actions
- Automatic map and journal
- Day and night cycles and weather effects
- Additional graphic features for 3D accelerators
- NPCs and monsters can group and protect each other
- Group AI: battle tactics include ambush, hide, lure, etc.
- Reactive AI: game characters react to player characters depending on their behaviour
- Dynamic dialogues adapted to the situation and the player's actions
- Appearance and animations change with different clothing
- Player and NPC parties possible
- Numerous power-ups strengthen characters for a short time
Last updated on 10 December 2007
Game mode: single player
User score: 8,7 / 10 based on 1796 votes.
PEGI rating Divine Divinity