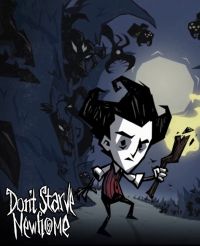 Don't Starve: Newhome
Don't Starve: Newhome is the mobile continuation of the 2014 hit roguelike. The game introduces a number of gameplay improvements and offers a co-op mode. Klei Entertainment is responsible for its development.
Action | fantasy | roguelike | sandbox | 2D | survival | co-op | crafting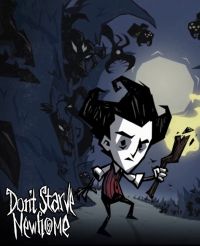 Game mode: single / multiplayer
Multiplayer mode: Internet
Don't Starve: Newhome is a mobile sequel of the well-known roguelike, which hit the PCs in 2013 (later on, the game had a few more ports on other platforms). As well as a standalone add-on to that game - Don't Starve Together - Newhome offers an online co-op mode. The game also introduces a number of improvements to the gameplay mechanics. It was created by Klei Entertainment studio. The publisher is the Chinese company Tencent.
Mechanics
The basics of the game in Don't Starve: Newhome are the same as in previous installments. Watching the action from above ( top-down perspective), we explore a world full of dangers (locations are varied - we will also encounter new types of places), and our primary task is to survive as long as possible. To do this, we have to fight and get food and raw materials.
Building and creating objects plays an important role. This time we are not only building a shelter, but a fully-fledged home. Crafting, on the other hand, makes it possible to produce many new things to make life easier in this hostile environment. While playing we will also come across completely new types of buildings and creatures.
Game modes
In Don't Starve: Newhome, we can play alone or with others, but the fun is getting more and more intense in online co-op mode.
Technical aspects
Don't Starve: Newhome has a nice, two-dimensional graphic design, which presents itself very similar to the previous versions of the series - it is based on drawings made in a very characteristic artistic style. There was also a large dose of black humour which is the hallmark of the series.