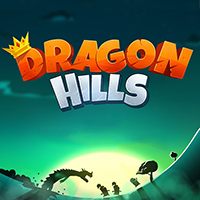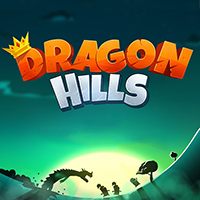 Dragon Hills
Dragon Hills is a mobile 2D platformer. It was developed by Rebel Twins, creators of Aliens Drive Me Crazy and Daddy Was A Thief. We play as a princess who seeks revenge on the people who hurt her. Riding a friendly dragon, we embarks on a journey of destruction.
Arcade | fantasy | 2D | Polish | indie games | side-scroll | Dragons
Dragon Hills, released on AND, iOS and WP, is a 2D fantasy arcade game. The game was produced by Polish studio Rebel Twins, known from Aliens Drive Me Crazy and Daddy Was A Thief.
Plot
The story offered by Dragon Hills is only a pretext for fun. The action takes place in the magical fantasy land, and we play the role of a princess who wants to take revenge on the people who hurt her. she is assisted by a mighty dragon. The heroine sits down on his back and destroys everything that stands in her way.
Mechanics
The dragon we lead is a rather unusual representative of its species because it can't fly. Instead, the monster specializes in digging underground tunnels. Of course, most of the enemies are on the surface, so you need to jump out of the ground regularly. However, the game was designed in such a way that it was necessary to accurately calculate each attack because the greater the momentum we take underground, the higher the jump.
We use this move to attack enemies, destroy enemy buildings and collect items. The game offers a character development system, which allows you to transform the dragon into more powerful forms, which not only increase its size but also add a variety of special powers.
Technical aspects
Dragon Hills offers attractive 2D cartoon graphics and the whole is presented with a dose of humor.
Game mode: single player
Age restrictions Dragon Hills: Good for all ages.