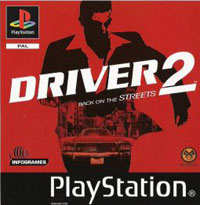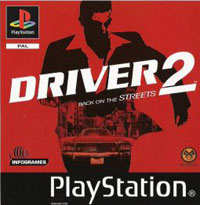 Driver 2: Back on the Streets
PS1
Continuation of the 1999 hit. This is an action game set in the open world of cars, in which the player takes on the role of a policeman acting under the cover. The missions focus mainly on impressive chases or the shortest possible route from A to B.
Driver 2: Back on the Streets

Release Date PS1

13November2000
developer: Ubisoft Reflections publisher: Infogrames UK

game language: English
Driver 2: Back on the Streets (named Driver 2: The Wheelman Is Back in North America) is an open world car action game released on PS1. It is a continuation of Driver from 1999. The game was created by Reflections Interactive, currently operating under the name Ubisoft Reflections.
Plot
In Driver 2: Back on the Streets, we play as Tanner, known from the first installment of the series, who, together with the detective Tobias Jones, tries to get into the ranks of criminal organizations in order to catch the dangerous criminal known as "Pink Lenny". The characters visit four cities - Chicago, Havana, Las Vegas and Rio.
Mechanics
Like the previous part of the series, Driver 2: Back on the Streets is an action-packed car chase game set in an open world. Players can move freely through vast areas based on famous cities, perform a series of story missions or focus on side activities, such as searching for secret cars. The main missions are focused on getting from point A to point B in the shortest possible time - we are usually chased by police officers or criminals.
the biggest novelty in this installment is to be able to leave the currently driven vehicle. Tanner can now freely move around the city on foot. Thanks to this, he can visit places inaccessible to cars or drive a new vehicle.
Technical aspects
Driver 2: Back on the Streets for PS1 offers full 3D graphics. The cities have lots of details such as characteristic buildings. The soundtrack was inspired by the music featured in films about car chases from the seventies. Each city has its own unique soundtrack.
Game mode: single / multiplayer Multiplayer mode: Player counter: 1 - 2
Media type: 2 CD
User score: 7,9 / 10 based on 61 votes.
Age restrictions Driver 2: Back on the Streets: 16+