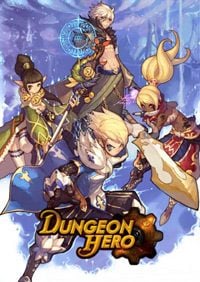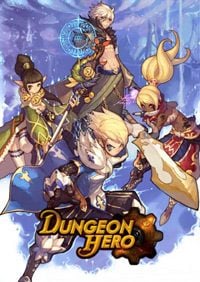 Dungeon Hero
PC
Korean MMORPGs maintained in the hack-n-slash convention. The game consists mainly of exploring the underground, killing monsters and collecting items. The gameplay is enriched by interesting competition options.
RPG | fantasy | hack'and'slash | play for free | MMORPG | sandbox | MMO
Dungeon Hero

Release Date PC

canceled
developer: Eyasoft

game language: Unknown
Dungeon Hero is a MMORPG focused on exploring monsters full of underworlds. This is the production of the Korean band Eyasoft, known mainly for their cartoon-like climates of the MMO genre, such as Iris Online or Legend of Egga.
We start the game by creating a hero. The most important choice during this stage is definitely about character class. Among the professions available are the sword fighter Swordman, Adventurer and Scholar. According to the name, most of the time players spend exploring the underground. This was done in a form known from the production of hack-n-slash type, such as Diablo.
While creating a combat system, the authors focused on traditional RPG solutions instead of trying out arcade elements. As a result, the outcome of the clashes depends more on character statistics than on our own skills. Each class has a unique fighting style and a range of attacks and special abilities and their proper use is the key to winning. For killing enemies and performing missions we are rewarded with experience points, which we then spend on developing the skills and characteristics of our hero.
While staying on the surface we can learn new talents, take on tasks to complete or trade with residents of the application. Most of the time, however, we will spend in one of the hundreds of different dungeons. Each of them is full of traps and monsters to kill. The game is made more attractive by a system that randomly determines the characteristics and properties of the objects to be found. Thanks to him we can find over 100 thousand types of equipment in the game. At the same time, apart from the typical hack-n-slash game, the authors introduced many elements modelled on MOBA productions, such as DotA or League of Legends. This aspect was realized in the form of PvP games played in large arenas. Those who prefer more traditional modes of competition can take part in sieges allowing up to 200 people to have fun at the same time.
Please let us know if you have any comments or suggestions regarding this description.
Last updated on 17 April 2012
Game mode: massive online multiplayer Multiplayer mode: Internet
Age restrictions Dungeon Hero: Good for all ages.