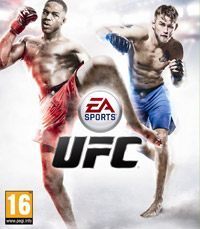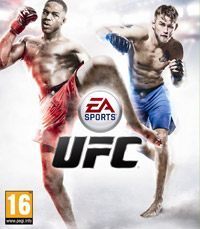 EA Sports UFC Mobile
An MMA fighting simulator under the official license of Ultimate Fighting Championship. The player can control their favorite fighters during impressive battles in octagon cages. The game was developed by EA Canada and released on PlayStation 4 and Xbox One.
Sports | MMA | for 2 people | splitscreen | Xbox Game Pass | EA Play
EA Sports UFC is the first game created after the acquisition the licensing rights of the American Federation of mixed martial arts, Ultimate Fighting Championship (previously these rights belonged to the THQ which released the UFC Undisputed series), by Electronic Arts . EA Canada, known primarily for the FIFA and Madden NFL series, was tasked with the production of the game.
The game was designed as a as realistic as possible simulation of MMA fights. The players have the opportunity to play as their favorite fighters affiliated to the UFC federation (or create their own ones from scratch) and participate in fights inside the octagon.
Compared to its competition, EA Sports UFC stands out, above all, with the advanced AI scripts. During fights, the opponents controlled by the computer may change their style, adapting it as a counterattack to the player's actions. As a result, the smarter the rival, the more surprising and difficult the fight.
The developers ensured the presence of the high-level realism. Applied physics model allows to make precise movements with the possibility of using of the elements of the Octagon itself (e.g. bouncing off the one of the bars). In addition, an innovative injury system enables the players to seriously injure their opponent even with a single hit. During the fight, the fighters can suffer different types of injuries and wounds, while the appearance of the battered parts of the body is dynamically changed (hematoma, bruising, swelling, etc.).
Visually, the game uses the potential of the Ignite engine (also used in NBA Live and FIFA 2014). It allows, among others, to generate very detailed character models, as well as natural-looking motion animation. Fights are presented in a manner reminiscent of the television broadcasts of MMA events.
Game mode: single player Multiplayer mode:
App size:
User score: 4 / 10 based on 566 votes.
PEGI rating EA Sports UFC Mobile