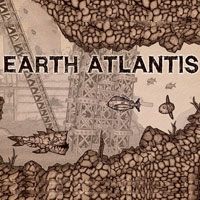 Earth Atlantis
A side-scrolling action game taking the players to a post-apocalyptic future, in which, due to major climate change, most of the planet has been flooded by the end of the 21st century. The few who survived the cataclysm are traversing the deep oceans aboard special submarines.
Action | 2D | indie games | side-scroll | experimental/art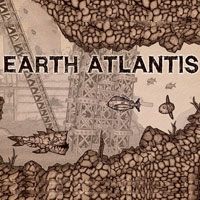 Earth Atlantis is a side-scrolling action game developed by the independent Pixel Perfex. Among other platforms, the game is available on PS4, PC and etc..
Plot
Earth Atlantis takes a player to the future – at the end of the 21st century the climate changes have reached their peak and caused 96% of the Earth's surface to be flooded, resulting in the collapse of nearly the entire human civilization. Only machines were able to adapt to the new conditions by assuming the shapes of sea creatures. A player gets to control one of the surviving humans – a hunter who is after the mechanical prey.
Mechanics
In Earth Atlantis for PS4, PC and etc. players observe the action from the side perspective. During the game, one gets to control one of the several available submarines (more can be unlocked throughout the game) equipped with unique weapons. Throughout diverse locations (a player gets to explore the deep oceans as well as flooded city ruins), one has to hunt multiple creatures – among the twenty-five sea creatures there are both minor ones and those much larger than the submarine. Occasionally, a player can participate in one of nine special in-game events.
Game modes
Earth Atlantis for PS4, PC and etc. offers two game modes – apart from the Quest mode, in which we follow the post-apocalyptic adventure, there is also the Hunter mode focused on hunting the mechanical creatures.
Technical aspects
Earth Atlantis stands out from similar games released on PS4, PC and etc. in terms of its original visuals resembling medieval sketches and bestiaries describing mysterious creatures inhabiting the undiscovered oceanic depths.
Similar games:
PEGI Rating
System requirements
PC / Windows
Minimum: Intel Core i3, 1 GB RAM, graphic card Intel HD or better, 500 MB HDD, Windows 7/8/10
Apple iOS