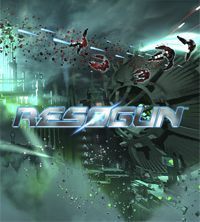 Resogun
Innovative shoot 'em up, which was created by the producers of the Super Stardust series. During the game we play the role of the pilot of a spacecraft fighting the invasion of aliens. The title has a multiplayer mode and allows players to cooperate with each other.
Arcade | science fiction | shoot 'em up | co-op | PlayStation exclusive titles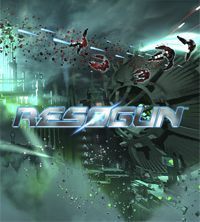 Game mode: single / multiplayer
Multiplayer mode: Internet
Resogun is an innovative shot 'em up arcade game developed by Housemarque, a Finnish studio which is well-known to Sony consoles users. They created such games as Dead Nation, Super Stardust HD and Super Stardust Delta. Resogun can be considered a spiritual successor to Super Stardust, inspired by and based on ideas taken directly from traditional Japanese 2D shoot 'em ups by Cave (the DoDonPachi and Deathsmiles series) as well as many other arcade games.
In the game, players pilot one of the few available starships, shooting hostile alien vessels. Players move on a 2D level and control the altitude as well as the flight direction. The levels are circular in shape and completely closed, therefore if we keep on flying left, we will eventually end up in the starting point. Apart from enemies that attack from all sides and various kinds of mines and obstacles, we will find rescue capsules with castaways in every level. Gathering these will grant us weapon and shield enhancements. The production also offers multiplayer and cooperation modes. The colorful graphics fully utilize the power of PlayStation 4, blinding the players with intense explosions and gunfire effects.
Similar games:
PEGI Rating