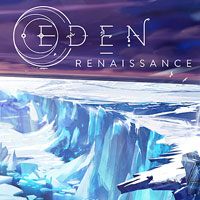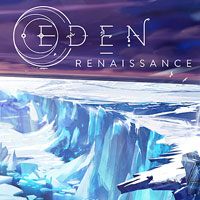 Eden: Renaissance
Eden: Renaissance is a puzzle game created by The Last Kind studio. The player control a young archeologist who came across remnants of an alien civilization during his trip to Antarctica.
Eden: Renaissance, released on iOS and AND, is a mobile puzzle game developed by The Last Kind studio.
Plot
The game tells a story about an archeologist named Ran who leads an expedition on Antarctica. During said expedition he digs up an odd crystal that is made out of unknown elements. When the hero breaks it he discovers that there was a cube inside it. The light that it emits leads him to an underground cave where he meets Eden, a creature that is out of this world. This duo must combine their strength and try to stop a threat that can destroy the Earth.
Mechanics
Eden: Renaissance, released on iOS and AND, is a turn based puzzle game in which we have to go through many levels and lead our hero from a starting point to a finish line. There are many traps and obstacles on our way and because of that the gameplay is focused on coming up with ways to avoid said dangers as well as using environment in a such way that allows us to reach our destination.
The fact that we are not alone on the maps keeps the game interesting. During his travels, Ran is accompanied by a creature called Eden, who has ten special abilities that are based on controlling various elements. In addition to that we come across four types of enemies and each one of them requires a different tactic. Also, the game features boss fights.
Technical aspects
Eden: Renaissance offers good 3D graphics that uses many bright colors and is made in a cartoony style. The campaign isn't only set in Antarctica, during the game we visit other types of locations such as alien worlds. Thirty minutes of cut-scenes helps the game in telling its story.
Game mode: single player
Age restrictions Eden: Renaissance: 12+