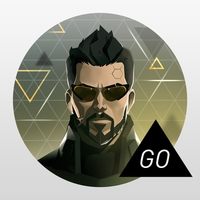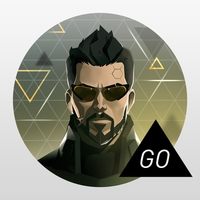 Deus Ex GO
One of the spin-offs to Deus Ex, a popular RPG series developed by Square Enix. The title takes place in cyberpunk universe known from the main installments of the series.
Deus Ex GO for AND and iOS is another spin-off of one of the most popular series by Square Enix. It is a title similar to Hitman GO released in 2014 and to Lara Croft GO released in 2015. This time it is a side installment of the action RPG series Deus Ex.
Mechanics
The title is a turn based puzzle game. The player assumes the role of Adam Jensen (the protagonist of Deus Ex: Human Revolution and Deus Ex: Mankind Divided). The action takes place on small levels of different design. One can move through these levels through pre-determined path, from one point to another. Each movement activates traps and enemies in the location. The gameplay mostly focuses on carefully planning movements so that one can avoid or eliminate threats.
Technical aspects
Deus Ex GO for AND and iOS was developed with unique style. The graphics, despite the fact that they are similar to Hitman GO and Lara Croft GO, maintain the cyberpunk style of Deus Ex series.
Game mode: single player
User score: 7 / 10 based on 28 votes.
Age restrictions Deus Ex GO: 12+