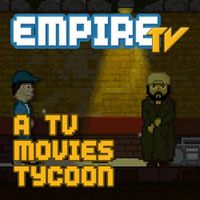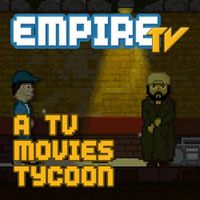 Empire TV Tycoon
An economic strategy with elements of a simulation, in which the player plays the role of the newly hired head of a TV channel.
Empire TV Tycoon is an economic strategy game with elements of simulation, created by Dreamsite Games. The game was released both on PC and mobile devices with iOS and Android systems.
Story
In Empire TV Tycoon the player takes on the role of the newly hired boss of one of the three channels belonging to the eponymous Empire TV corporation. After the company started to incur losses, its management decided to keep only one of its television stations alive. It is not difficult to guess that our task is to lead our channel in such a way that it will stay on the air, taking out the competition.
Mechanics
Fun in Empire TV Tycoon takes place at the TV headquarters - by clicking on the individual elements of the decoration of specific rooms, we open subsequent dialog boxes corresponding to specific activities. Our main goal is to prepare a broadcast schedule tailored to the needs of specific target groups, which not only watch TV at different times, but also have different needs. In the course of the game we buy films (selecting them from a list of about a thousand different items), as well as documentaries and entertainment programs, and create our own productions of various genres, based on unique scripts. Our works can win industry awards, which, of course, has an impact on the way management looks at us.
Sometimes our wallet can put a break on our plans. Working on original titles requires employing a professional director, which involves spending a certain amount of cash. The same applies to actors and people working behind the scenes, with strengths, weaknesses and different levels of industry experience. Sometimes choosing the right schedule entails making difficult decisions - if we lack money at a given moment, we may decide to obtain cheaper materials from illegal sources; however, it is worth remembering that in this way we expose ourselves legal consequences. However, growing viewing figures and advertisers fighting for our air time ensure a steady flow of cash, which enables us to maintain a proper balance of expenses and revenues.
Technical aspects
Empire TV Tycoon features simple pixel-art graphics; the clear interface has been adapted to the specificities of each platform.
Game mode: single player
App size:
Age restrictions Empire TV Tycoon: Good for all ages.