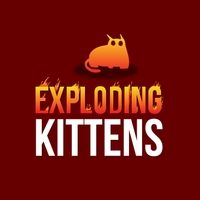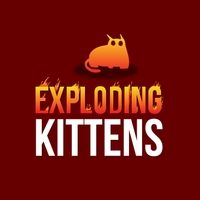 Exploding Kittens
A mobile card game created by Mathew Inman as an adaption of a popular board game of the same name. Exploding Kittens is unlike anything in its genre and has been developed purely with a group of players sitting at a single board in mind.
Party | card games | humorous | network | indie games
Exploding Kittens is a mobile card developed for iOS and AND, which is an adaptation of a popular table game. The main driving force behind both versions was Matthew Inman, the creator of The Oatmeal comic page.
Mechanics
Exploding Kittens doesn't resemble the most popular mobile card games. Instead, it is a simple game that is only designed to be played with friends sitting around the same table. There is no single-player mode and no multiplayer.
The rules are easy. The game starts with a single reshuffled card deck and each participant takes one card out of it one by one. If a player gets a card with an exploding kitten, they lose unless that person has already obtained a card that disarms the kitten. That person can then take a card with the exploding kitten and put it anywhere in the deck.
In practice, all other cards are used to avoid drawing an exploding kitten or to prevent rivals from reaching the same goal. We have e.g. cards that allow us to check the next three cards, to skip our turn, etc. These moves are called actions and we can perform any number of them in a given turn. The player who remains alive wins the game.
Other information
In the case of Exploding Kittens, both the table-top prototype and the mobile adaptation have been developed thanks to the generosity of the fans. In January 2015, Matthew Inman and his two friends launched a Kickstarter campaign to finance the project. The minimum goal was set at $10,000 and was achieved in just five minutes. Ultimately, they have managed to collect $8.7 million.
Game mode: multiplayer Multiplayer mode: Internet Player counter: 2-5
App size:
Age restrictions Exploding Kittens: Good for all ages.