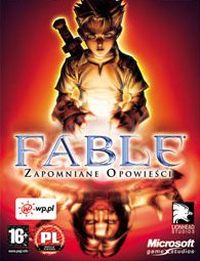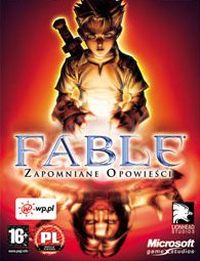 Fable: The Lost Chapters
An expanded version of Fable, the 2004's bestselling, Xbox-exclusive RPG by Lionhead Studios. The action once again takes us to the fantasy land of Albion, where the protagonist seeks revenge on those who assaulted Oakenfold, his home village.
RPG | TPP | fantasy | action RPG
Fable: The Lost Chapters for PC / Windows is an enhanced version of Fable, long awaited by the PC players. It was also developed by Lionhead Studios. The PC and XBX version offers new quests, monsters, storylines, optional missions, spells, weapons and armor, optimized graphics and more opportunities to simulate the behavior of the protagonist in the life in the virtual world, among other things.
Story
Fable: The Lost Chapters throws us into the world of Albion, a world in which every decision of our character not only influences his or her skills, appearance, and morality but also the entire environment – every person we heal or every monster we slay will change Albion forever. It is entirely up to us to determine the path of our hero, starting from the childhood years, through adulthood, to the dignified old age. It also depends on us if the protagonist will be praised in legends or lost in the mist of human memory, unworthy of a single mention. Among such decisions is the choice of morality – the player character can either become a lawful inhabitant of Albion or, alternatively, side with the forces of evil and spread fear across the land.
Gameplay
Apart from the consequences of the protagonist's actions and decisions which have an impact on the local population, or even the entire game world, we also observe the physical changes the hero himself. With age, a wrinkled face can be indicative of our wisdom, while battle scars and powerful musculature we built thanks to leading an active and dangerous life will make our interlocutors respect us. Penetrating glance, agile movement, or a magic areola around our fingers – all are results of planned (or otherwise) choices our character had made. They also have an influence on the inhabitants of Albion, too, who express their attitude towards the protagonist in various ways, starting with an enthusiastic greetings, through mockery, to shaking in fear or panic. Moreover, it may also happen that an individual of the opposite sex is interested in our hero, which can lead to flirt.
In the game, we have to focus on enhancing and perfecting the three main attributes of the protagonist: Strength, Skills, and Will. Strength is the most important physical attribute for it determines how much weight we can carry and how much damage we can deal in a hand-to-hand fight. Skill impacts our ability to fight from a distance and use ranged weapons. Skillful use of bows and other such weaponry is the most difficult to learn, but once we have mastered it, our enemies will think twice before attacking us. Will is simply the ability to use magical powers. The players have a wide selection of magic schools their character can specialize in. Some of them are very useful in close combat, while others show their power when we keep distance from the target. The right combination of the three attributes will make any character we dream of. However, to become a real hero, with a capital H, we have to take on increasingly complex missions. These quests are impossible to perform to ordinary people, and they sometimes seem undoable even to the most powerful heroes, therefore we should analyze whether our character can cope with them before we accept such quests. Should we successfully complete a dangerous mission, our fame and experience will increase, and thus we make a small step towards becoming a living legend of the world of Albion.
The mentioned choice between good and evil also influences our appearance. If we kill guards, merchants, or villagers, we receive Bad Reputation points, which causes horns to grow on our character's head and attracts insects to him. On the other hand, if we save those merchants and villagers from monsters, we are awarded Good Reputation points, thanks to which we become a "good doer" with radiating eyes. In one word, all we do in Fable: The Lost Chapters for PC and XBX will sooner or later be somehow reflected in the protagonist, both on the inside and the outside, as well as in the world of Albion itself.
Game mode: single player
Media type: 4 CD
User score: 8,7 / 10 based on 11350 votes.
Pre-release expectations: 9.4 / 10 based on 15 votes.
PEGI rating Fable: The Lost Chapters
Fable: The Lost Chapters System requirements
Recommended:
Pentium 4 1.4 GHz
256MB RAM
graphic card 64MB (GeForce 3 or better)
3 GB HDD