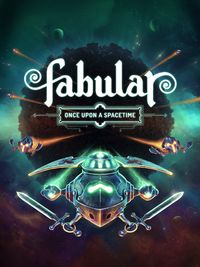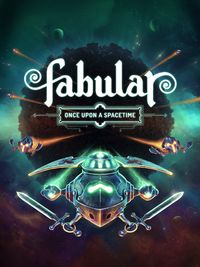 Fabular: Once upon a Spacetime
PC
Fabular: Once upon a Spacetime is a techno-fantasy action RPG, in which we control a knight exploring a randomly generated galaxy from the deck of a spaceship. Combat takes place in 2D and we use mainly cold weapons.
RPG | science fiction | roguelike | 2D | indie games | action RPG
Fabular: Once upon a Spacetime

Release Date PC

2024
developer: Spiritus Games publisher: East2West Games Official website

game language: English
Fabular: Once upon a Spacetime is an action RPG with roguelike elements. The game was developed by the Hungarian studio Spiritus Games.
Plot
It takes us to a highly unusual universe, combining elements of the Middle Ages and science-fiction. In this world, knights have turned horses into starships and use them to explore the galaxy and fight duels.
The plot tells the story of a space kingdom that is on the brink of extinction. The mysterious Void Lords have stolen the sun, and the reigning monarch is an old man who, instead of reacting to threats, has plunged into a stream of prophecies. We play the role of the last member of the royal family. Our brothers are missing, and it falls on our shoulders to save the entire empire.
Game mechanics
In Fabular: Once upon a Spacetime we observe events from a camera placed high above our comatose ship. Starflight takes place in 2D. We explore the world, complete tasks and, above all, fight numerous battles.
The battles are arcade-oriented and quite unusual - as the ships most often do not have the cannons or lasers typical of science fiction stories. Instead, they are equipped with mechanical arms, with which the pilots control a variety of cold weapons such as swords and axes. Battles thus take the form of close-quarters duels played out between spacecraft. In these battles, physics and a firing hook chain play a key role, allowing us to quickly shorten the distance to enemies.
The game world is randomly generated each time. We embark on stellar expeditions, completing quests, fighting enemies and challenging other star knights to duels. After each death, we return to the throne room, but we do not lose all the progress we have earned. Instead, we can use the resources we've accumulated to upgrade our ship and develop our hero's skills, giving us the opportunity to reach further on our next quest.
Game modes
The game features a single-player mode only.
Technical aspects
Fabular: Once upon a Spacetime features an attractive 2D graphics, the main advantage of which is an unusual visual style made in a techno-fantasy climate.
Game mode: single player
Age restrictions Fabular: Once upon a Spacetime: 12+
Fabular: Once upon a Spacetime System requirements
Minimum:
Intel Core 2 Duo 2.0 GHz
2 GB RAM
graphic card Intel HD or better
500 MB HDD
Windows 7 SP1