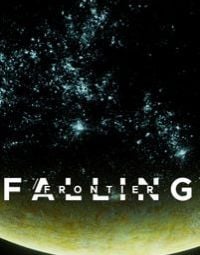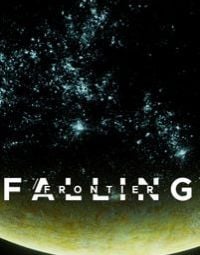 Falling Frontier
PC
A space RTS taking a more realistic approach to space warfare and expansion. Developed by the single-person team at Stutter Fox Studios, the game takes an unusual approach to resources and logistics, which impacts on gameplay as a whole.
Strategy | science fiction | RTS | Space | indie games | space ships
Falling Frontier

Release Date PC

2023
developer: Stutter Fox Studios publisher: Hooded Horse

game language: English
Falling Frontier is a real-time space strategy (RTS) similar in style to Homeworld and Hegemony: Iron Legions, but with much more focus on a realistic portrayal of space warfare. This is the debut project from Australia's Stutter Fox Studios, a 'team' consisting solely of its founder, Todd D'Arcy. A fan of hard science fiction literature (that focuses on the scientific and technical aspects of the genre) made sure that his RTS showcased aspects of war rarely present in other productions, using, among other things, the knowledge of a Navy veteran with 45 years of experience.
Mechanics
We begin the game in Falling Frontier by choosing one of the nine planets as our starting location. Each of them has its own story and characteristics resulting from it, affecting the gameplay positively or negatively. The choice also translates into the technologies available at the beginning.
The basic concept of the game does not deviate from the typical RTS scheme. We start by expanding our base (here: a planet) and then explore the map in search of raw resources and planets to colonise. The ultimate aim of the game is to eliminate the other players, which requires creating fleets of space ships.
Falling Frontier stands out from its competitors with a focus on the scientific aspect of science fiction and fidelity to the ancient and modern art of war. Unlike most RTSs, there is no common resource pool in Falling Frontier that we can use anywhere. Instead, each resource unit (including ore, fuel, but also people, among others) is physically located in the game world and can only be used where it is. So if a ship requires resupply, we need to direct it to a base that has food, ammunition etc. This also applies to buildings, including refineries, which can increase the value of a resource. This means, in practice, that as we expand to new planets, additional infrastructure needs to be built - otherwise we will waste fuel to travel at superluminal speeds or literally a few hours before the ships arrive.
This approach means that economics and logistics play a huge role in Falling Frontier. Cutting off enemies from resources by seizing, destroying or blocking warehouses will cause fleets to quickly run out of supplies, so that even after winning a battle they may be in a losing position. This encourages offensive and guerrilla warfare and even regular piracy.
The importance of the economy is all the greater because building a fleet is an expensive operation. Falling Frontier abandons huge battles in favour of more intimate clashes, with fleets rarely exceeding five ships. Each of the 20 or so basic unit types requires the allocation of both regular resources and people to operate and later supply them. What's more, specialised crews, officers and fleet admirals give ships certain advantages, for example allowing more frequent hyperspace skipping. The trouble is that we have to sacrifice a considerable part of the population during recruitment. There are also various upgrades, not only expensive, but also requiring the arrival at the space port, which we must also visit in order to repair damage. All this makes the loss of each unit painful, especially if the surviving officers get into the hands of enemies, who thus gain information about our actions.
The commitment to relative realism also manifests itself in the ability to target specific parts of the ship (hitting the engine has the potential to immobilise the unit, allowing it to be intercepted) and the physicality of projectiles (which can thus miss or hit an object along the way), as well as many other gameplay mechanics. As a result, Falling Frontier is an RTS in which every decision, building or unit matters, and for every action there are risks involved.
Game modes
At launch, Falling Frontier offers nothing but a skirmish mode against the computer. Multiplayer, story campaign and mod support were to be considered only after the eventual success of the game.
Technical aspects
Falling Frontier uses the popular Unity engine, but it definitely stands out from other strategies. 3D graphics is excellent, although we do not have the option to look at the surface of the planets - the entire game takes place in space. Ship models show considerable detail, and battles are accompanied by spectacular special effects. At the same time, the graphic design remain clear, not hindering the understanding of the situation on the battlefield. The game is accompanied by atmospheric soundtrack composed by Scott Buckley.
Game mode: single player
Expectations: 8.6 / 10 based on 10 votes.
Age restrictions Falling Frontier: 12+