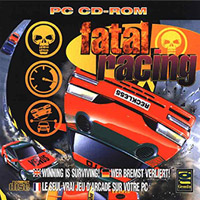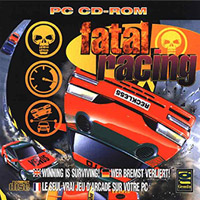 Fatal Racing
PC
Whiplash
A racing game aimed at destroying enemy vehicles. We choose one of the fictional teams and sit behind the wheel of fast cars racing on dangerous routes filled to the brim with hills, loops and pipes.
Racing | vehicles | arcade elements
Fatal Racing

Release Date PC

30October1995
developer: Gremlin Interactive publisher: Gremlin Interactive

game language: English
Fatal Racing is a purely arcade racing game by Gremlin Interactive studio, also known outside Europe as Whiplash. We play the role of a unscrupulous driver who competes to death and life racing on fictitious tracks filled with obstacles such as moving hills or huge loops that require an appropriate inrun speed.
In terms of fun mechanics, the title combines the Destruction Derby destruction model with Stunts-style acrobatic feats. A number of teams offering a variety of cars are waiting for users. Some of them are more suitable for rivals' vehicles, while others are characterized by above-average acceleration or maximum speed.
The winner of the race is the competitor who first crosses the finish line or (which happens very rarely) destroys the cars of all opponents. The creators prepared two series of events: Gremlin Cup and Premier Cup. For each of them there are eight races. Despite the purely arcade character of the game, the option of visiting boxes was also taken into account. In addition, once you have reached the highest level of the Premier Cup podium at the highest level of difficulty, you get access to the third, bonus event which is a real challenge for all drivers.
Fatal Racing has 3D graphics and supports a maximum resolution of 640x480 pixels. Depending on our preferences, we can use a number of camera settings allowing you to observe the action directly from the driver's seat or from behind the car.
Please let us know if you have any comments or suggestions regarding this description.
Game mode: single / multiplayer Multiplayer mode:
Media type: 1 CD
Age restrictions Fatal Racing: Good for all ages.