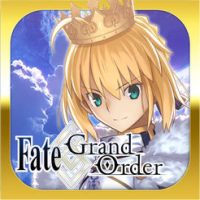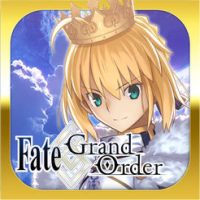 Fate/Grand Order
FGO
Fate/Grand Order is a jRPG game maintained in climates combining elements of science fiction and fantasy. The player takes on the role of a member of an expedition whose aim is to save humanity from extinction. Aniplex studio is responsible for the production.
RPG | play for free | 2D | travel in time | jRPG
Fate/Grand Order is a jRPG mobile game created by Aniplex studio. The game offers an atmosphere that combines science fiction and fantasy themes. The player's task is to save humanity from extinction.
Plot
In fact, in the world ofFate/Grand Order, society is divided into two groups - the people and magicians. The former has a great deal of technological knowledge and the latter has abilities that science is unable to explain. Thanks to the joint work of the two factions, it was possible to predict the future of humanity for the next hundred years.
The situation changes in 2017, when the whole predicted future is replaced with a new prediction - the end of the world supposed to occur in 2019. An organization called Caldea, set up to protect humanity, established that the probable reason for this is located in 2004 in the village of Fukuoka, which appeared completely out of nowhere.
Caldea decides to issue an order according to which a character led by the player is to investigate the situation and save humanity from extinction.
Mechanics
In Fate/Grand Order combat plays the most important part. The players, upon assuming the role of the so-called "Master", can engage in turn-based combat across various arenas. Each skirmish increases character's experience level, which translates into the ability to unlock new abilities. In addition to the main campaign, it is also possible to play four other modes - including season events.
In addition to the main character, the player has at his disposal "Servants". These are the spirits that the master summons to the battlefield. His team can contain six such creatures - three within the main group and the rest as a reserve. Each of them has a specific character class and abilities. Most of them should be purchased for a virtual currency called Saint Quartz.
The game also includes crafting options. Players can loot items from defeated enemies that can then be used to create new weapons.
Technical aspects
Fate/Grand Order has simple 2D visuals maintained in manga style.
Game mode: single player
App size:
Age restrictions Fate/Grand Order: 12+